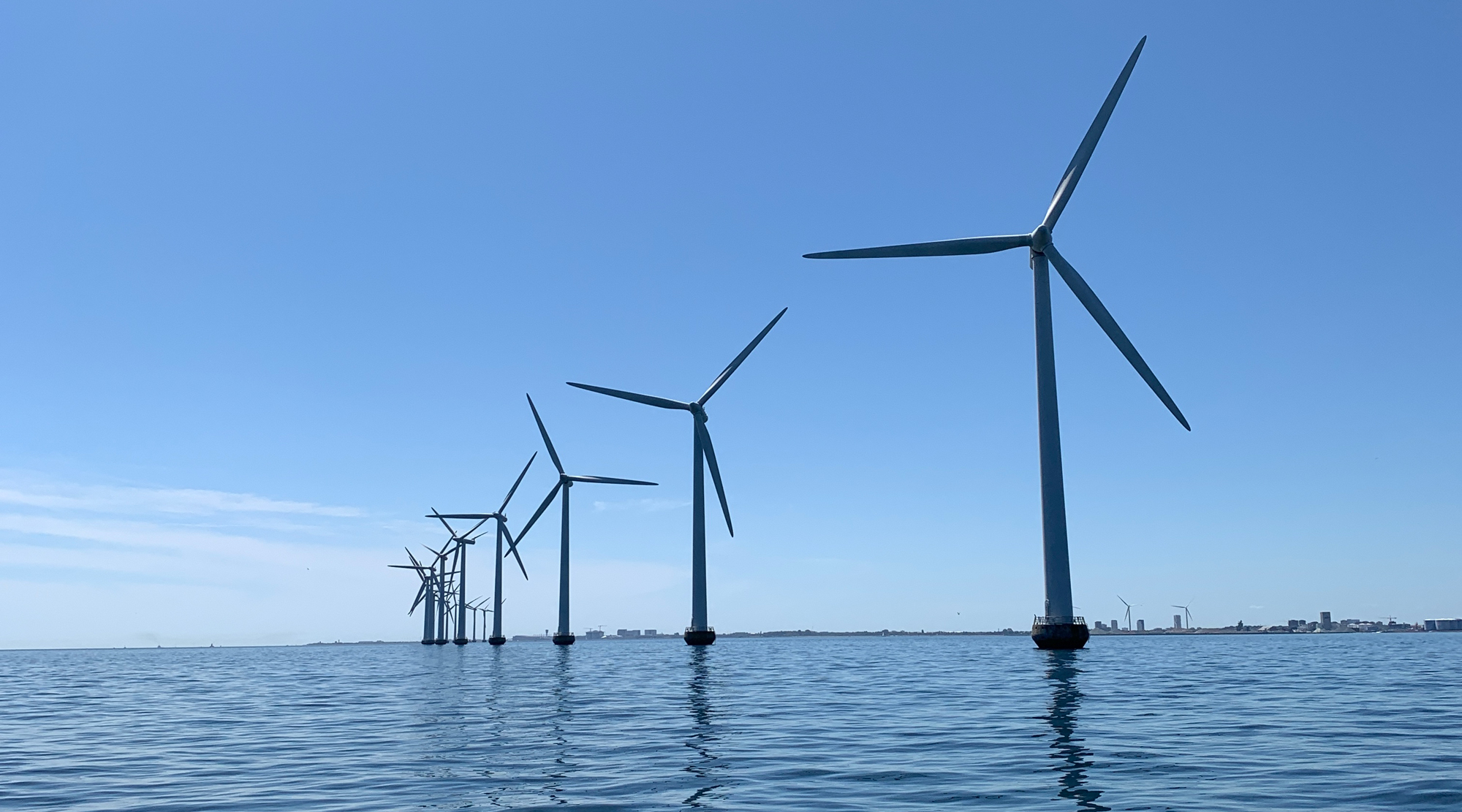 NIRAS has provided wind energy consultancy services for more than 30 years, and we have wide-ranging expertise and experience of the planning, construction, operation and decommissioning of onshore and offshore wind farms worldwide.
We support clients to realise the potential of offshore wind through multi-disciplinary environ­mental and engineering consultancy services. We have extensive in-house technical capability which includes expertise in:
Physical environment
Biological environment
Permitting and consenting
Environmental impact assess­ment (EIA)
Marine spatial planning
Wind resource assessment
Civil and structural engineering
Electrical systems
Health and safety
Project development
We are experienced project managers with expertise in the development and management of budgets, work plans and working as part of complex teams. Risk management lies at the heart of our approach and we use our own experience and procedu­res to identify, evaluate and manage risks to project delivery, the environment and, crucially, the health and safety of those involved in the project.
Environmental expertise
NIRAS has international experience in EIA and Environmental and Social Impact Assessment (EISA) manage­ment. Our team of in-house experts has extensive experience in the biological and physical marine environment. Our technical experts also provide specialist input into EIA managed in-house by clients or by others. We have an exceptional track record of success and have led or contributed to the assessment of some of the largest offshore wind projects yet brought forward.
Permitting and consenting
NIRAS has decades of experience in defining and obtaining the permits, consents required to construct and operate offshore wind farms and their associated infrastructure. We work closely with clients to ensure that any mitigation and conditions attached to permits and consents are as reasonable, proportionate and relevant as possible. Once the necessary permits and consents have been obtained we assist our clients to discharge any conditions, including monitoring requirements effectively and efficiently.
Engineering services
We provide contract and package management services for our clients as well as technical on-site supervision during cable, foundati­on and WTG installation and commissioning phases. Our experienced engineers provide technical assistance in areas such as quality management, document review, interface management, health and safety and environmen­tal management. Our approach to design combines extensive in-house expertise in hydrodynamics, geote­chnics and structural engineering. Using our extensive experience and innovative approaches, we can identify the best foundation type for a specific locations and purpo­ses.
Port and harbour facilities
NIRAS has a team dedicated to maritime and onshore structures comprising experts in the master-planning, design and construction of general port and harbour facilities. We have specific experience in the planning and design of the port and harbour facilities required to support fabrication, construction deployment and shore based O&M support.
Supporting our clients to realise the potential of offshore wind
Tim Norman
UK Country Director
Cambridge, United Kingdom
Søren Granskov
Senior Project Manager
Allerød, Denmark