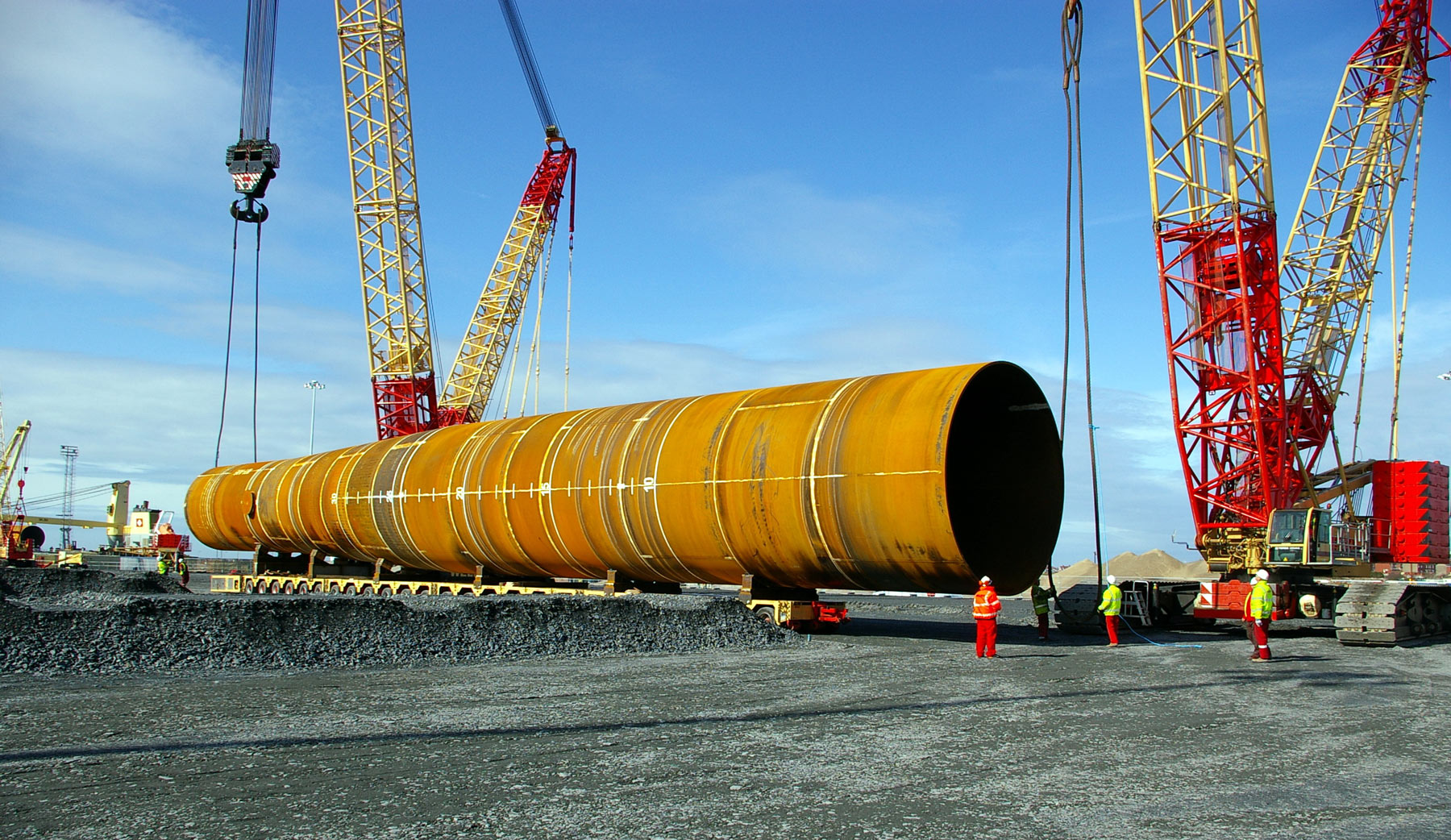 Port and Harbour Facilities
NIRAS supports clients in assessing and designing ports and harbour facilities and extension thereof to nearshore energy installations.
Ports and harbours are a key component of the offshore wind supply chain providing the facilities necessary for construction deployment and shore-based O&M support to the field. As offshore wind is gaining ground around the globe, the demand for port and harbour facilities that enable offshore wind park construction is also increasing.
Expert assistance in port and harbour facilities development
With our team of experts dedicated to maritime and onshore structures, we support in the master-planning, design and construction of multi-purpose port and harbour facilities.
We have the capability to assess and design such facilities and also to extend these to nearshore energy installations. We have in-house experience and knowledge of port operations that we can draw from to assist clients in developing their on- and near-shore requirements.
All aspects of port and harbour facility development
NIRAS offers assessing, master-planning, design and delivery including operation analysis within construction and O&M facilities. In our work with shore-based deployment, our experts conduct planning, developed and detailed design of quayside facilities for OSW, including berths, back-up areas, sea-bed capacity for large jack-ups, sea access and dredging.
Our services within transiting large/heavy renewable energy components (on or offshore) through ports/harbours include quayside loadings, sweep paths, route risk assessment, engineering route modifications, and permissions.
In addition, NIRAS assists in harbour, jetty, or quayside modifications and/or strengthening - to accommodate renewables installations and/or materials handling.
Finally, we conduct nearshore OSW foundation inspection and maintenance - utilising divers, laser survey, ROV technologies as required.
Feasibility and planning
Within feasibility and planning, NIRAS offers facilities master planning, port operations planning, support to environmental consents process, existing shore facility, and structural assessment/analysis.
Furthermore,  our experts have decades of experience in feasibility studies, viability studies, land and marine geotechnical site investigation as well as topographic and bathymetric survey.
Pertaining to project development, we deliver CDM principal designer service, front end engineering design (FEED), detailed design, technical specifications, activity scheduling and quantities, civil engineering contract documents, procurement and selection assistance, consultation with authorities, and 3D technology.
Construction supervision
In terms of construction supervision, NIRAS' experts offer project management, site supervision, quality control of works, cost control of works, defects management, testing and certification and maintenance period management.
This is followed by the inspection and maintenance phase, where we do site inspection onshore and nearshore, general visual inspection, detailed visual inspection, intrusive investigation (coring, sampling, lab testing), design of repairs, and design of strengthening.
Developing sustainable offshore wind solutions
Tim Norman
UK Country Director
Cambridge, United Kingdom
Søren Granskov
Senior Project Manager
Allerød, Denmark