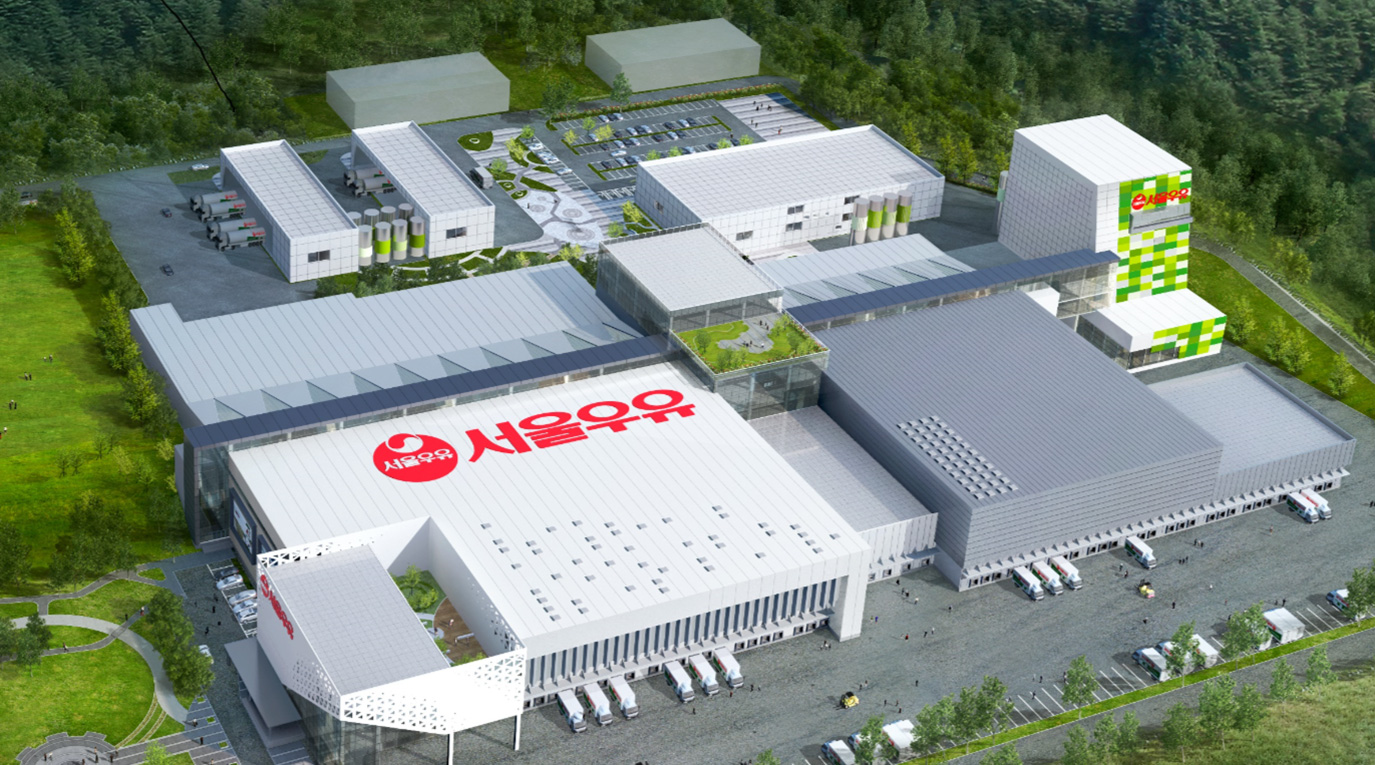 Production Facility Design
NIRAS works with its clients to develop and construct the food and beverage factories of the future.
NIRAS works with its clients to develop and construct the food and beverage factories of the future. We do so by incorporating sustainable solutions, using digital technologies, and by means of professional project management. We deliver complete services within the full range of engineering, procurement and construction management (ECPM).
Our holistic approach to designing production plants means that we take multiple factors into account in order to secure your investment for future expansions and other scenarios. Thereby, your food and beverage production plant can adapt to constant changes in the demands of the market changes or of new technologies, no matter if your area is beer and beverage, poultry, meat, fish, dairy, ingredients or plant-based foods.
The objective of NIRAS production facility design is to give you certainty that you have identified and assessed different opportunities, technological solutions, ideas and alternatives within a scope that you define for the project.
Our production facility design provides a solid technical foundation upon which to develop your entire project. It delivers the technical solution, CAPEX, time schedule and operating cost.
NIRAS has long track record of delivering ECPM and designs of production facilities for some of the world's leading food and beverage producers, ranging from beer and beverage, meat, poultry, dairy or plant based companies.
Masterplans
NIRAS' masterplans give a clear indication of the future investments in a step-by-step fashion. Our financial and technical due diligence services make sure that your company can both reduce CAPEX through advance planning and secure a harmonious development of plant facilities that can help future-proof your facility and your investment.
NIRAS' masterplans of factories follow layout and design principles that ensure efficient food and beverage production plants have a streamlined flow, as well as both high and uniform quality.
Our expert designers make sure new production facilities get efficient production layouts that will both increase productivity and solve the capacity bottlenecks.
Our masterplans also include the latest automated production technologies, in order for our clients to optimise their productivity while at the same time minimising costs and ensuring the highest possible quality level.
Thereby NIRAS' experts make sure that the plant design and factory layout will give a lean production while addressing bottlenecks and other issues in the various production areas.
Detailed design and process design
NIRAS also offers complete detailed design and process design of food and beverage production plants. Since our experts cover every field of food engineering, we can offer a complete solution that includes everything from refrigeration and cooling, to design of pipe work, valve layouts and plant layouts, as well as the positioning of tanks and pumps.
Moreover, NIRAS handle the tender collection of process equipment, building works, and utilities, so we make sure that all solutions and designs are optimised in a production plant.
Hygiene design
Scandinavian knowledge of hygienic production methods is highly recognised worldwide, and our experts have many years of experience in securing the delivery of the very best hygiene solutions when we design food and beverage plants for our clients.
NIRAS' solid expertise ensure that we deliver masterplans and other design solutions with "best practice" hygiene solutions and the "best practice" modern automated production solutions and technologies that are in full compliance with the relevant local, EU and US hygiene requirements.
Optimising building designs and production flows to achieve optimal hygienic solutions also means that food & beverage companies can profit on other levels from the derived benefits.
Improving food safety will often lead to improved efficiency regarding energy consumption, daily operations and production, which ultimately will lead to increased profit.
Sustainable solutions
At NIRAS, sustainability and the UN's 17 Sustainable Development Goals are an integral part of all our work. This is also reflected in all phases of our ECPM and plant design.
We strive to ensure that our clients get the most sustainability for their investment, in order to secure both the best solutions in terms of energy, water and other utilities, as well preventing food and other product waste. Therefore, we make sure that sustainable plant design is also a sound and future-proof investment for our clients.
Our portfolio includes:
Master planning & industrial architecture
Conceptual design
Simulation of design integrity
Basic design
Detailed design
Olav Vind Larsen
Vice President
Allerød, Denmark
Jeroen van den Boezem
Market Director
Rosmalen, Netherlands
Nick Hickman
Vice President, Projects
Ascot, United Kingdom