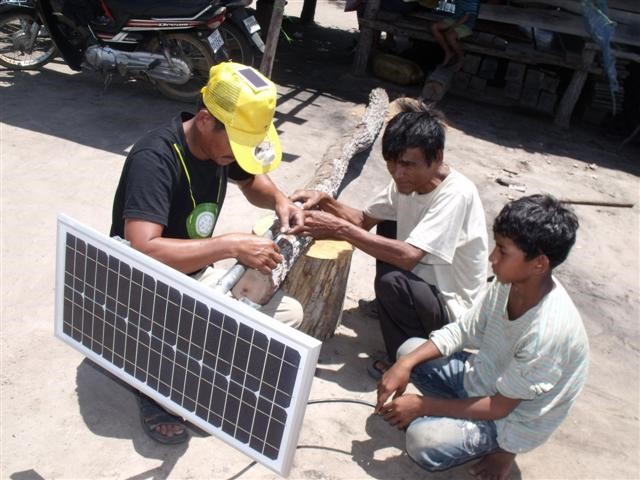 With our roots as Nordic engineering company, we have been providing advisory services for sustainable energy solutions since the 1980s. Governments in more than 20 countries have turned to NIRAS for support in their pursuit of a cleaner, more efficient, and informed energy sector management.
Continuous advancements in the energy sector have enabled nations to progress from developing to developed status. But growth has come at a cost. Urgent corrective action is needed to ensure we stop depleting precious natural resources while supporting the vision of prosperity for all.
Our capacity-­building expertise enhances the ability of local government institutions to keep up with new actors and developments in the energy sector while ensuring good governance. We offer advice in the areas of policy, finance, regulation, institutional development and fund management. NIRAS-managed energy funds multiply finance from public sources through private investors and ensure long-term goals are attained.
The growing demand for energy intensifies the climate change challenges many countries are facing. At the same time, however, the cost of renewable energy (RE) has decreased dramatically while innovations in smart grids and storage technologies have eased the shift towards green energy sources. 
Today, 1 billion people still live without electricity while about 3 billion rely on traditional, polluting fuels to cook or heat their homes. To reach those without access to modern energy, we concentrate on market-based approaches and support the creation of self-sustaining local markets for long-lasting impacts in rural electrification.
Mindful of global best practice and local conditions, NIRAS assesses and further develops countries' RE support schemes. We evaluate whether regulatory frameworks are conducive to RE and identify low-cost, high-impact solutions to facilitate further investment.
We also offer a broad portfolio of energy efficiency (EE) services, including energy audit programmes and energy management systems, strengthening the policy and regulatory framework (setting of standards, labelling, certification) as well as the financial engineering of EE projects.
Services we can offer:
Renewable energy policy, planning and technologies
Energy efficiency in buildings and industrial environments
Institutional development and capacity building
Energy fund management and innovative finance schemes
Inclusive access to sustainable energy
Off-grid supply
Regulatory reform
Your Global Partner in Sustainable Energy Solutions