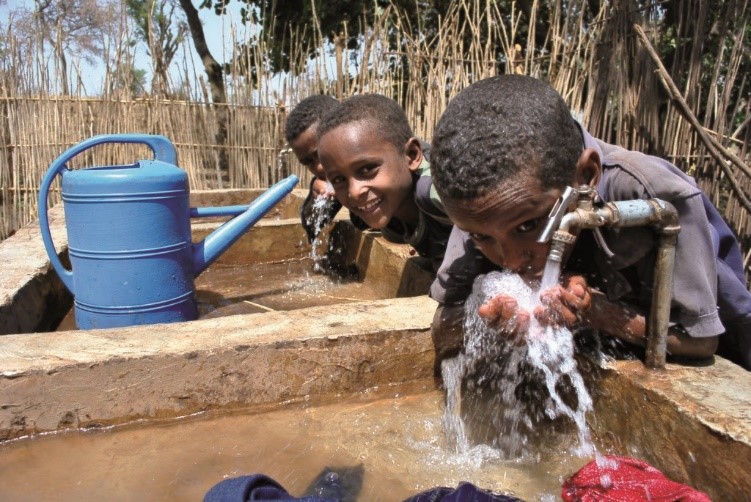 NIRAS applies tested, innovative solutions in our services and tools to always be one step ahead in our water sector projects.
Access to safe and affordable drinking water is a crucial right, vital for development and the reduction of poverty. Without reliable access to water, agricultural production cannot meet growing populations' demands. Clean water is a precondition for public health. The ever-growing extraction of natural resources for human activities must be balanced with nature's own requirements. Due to increasing water stress and scarcity, growing variations and uncertainties in weather patterns, the deterioration in water quality, water losses due to aging infrastructure and the mismanagement of water, there is an urgent demand for innovative solutions.
At NIRAS, we take an integrated and holistic approach to water management, access, and final domestic or income-generating use. Our expertise covers all aspects necessary for the planning, design, and implementation of water-related projects in a variety of fields and our team of specialists comprises biologists, environmentalists, geologists, socio-economists and financial and institutional professionals.
Today, NIRAS has over 250 in-house water professionals who collaborate with over 500 external water sector specialists, implementing water-sector projects across the globe.
Integrated water resource management fully recognises the multi-disciplinary tasks involved, and NIRAS covers the entire range of disciplines, including transboundary water resources management. 
Adaption to extreme weather events and unpredictability also requires technical expertise and state-of-the-art technologies specific to the environment in which they must be applied.
We apply tested, yet innovative, methodologies and rely on experience we have acquired on a large number of water-related assignments across the globe in:
• rural water supply,
• urban water supply,
• wastewater management,
• integrated water resources management,
• training/capacity building and
• climate change and disaster risk management.
Your Partner in Clean Water Management
Claes Clifford
International Technical Director Infrastructure
København, Denmark