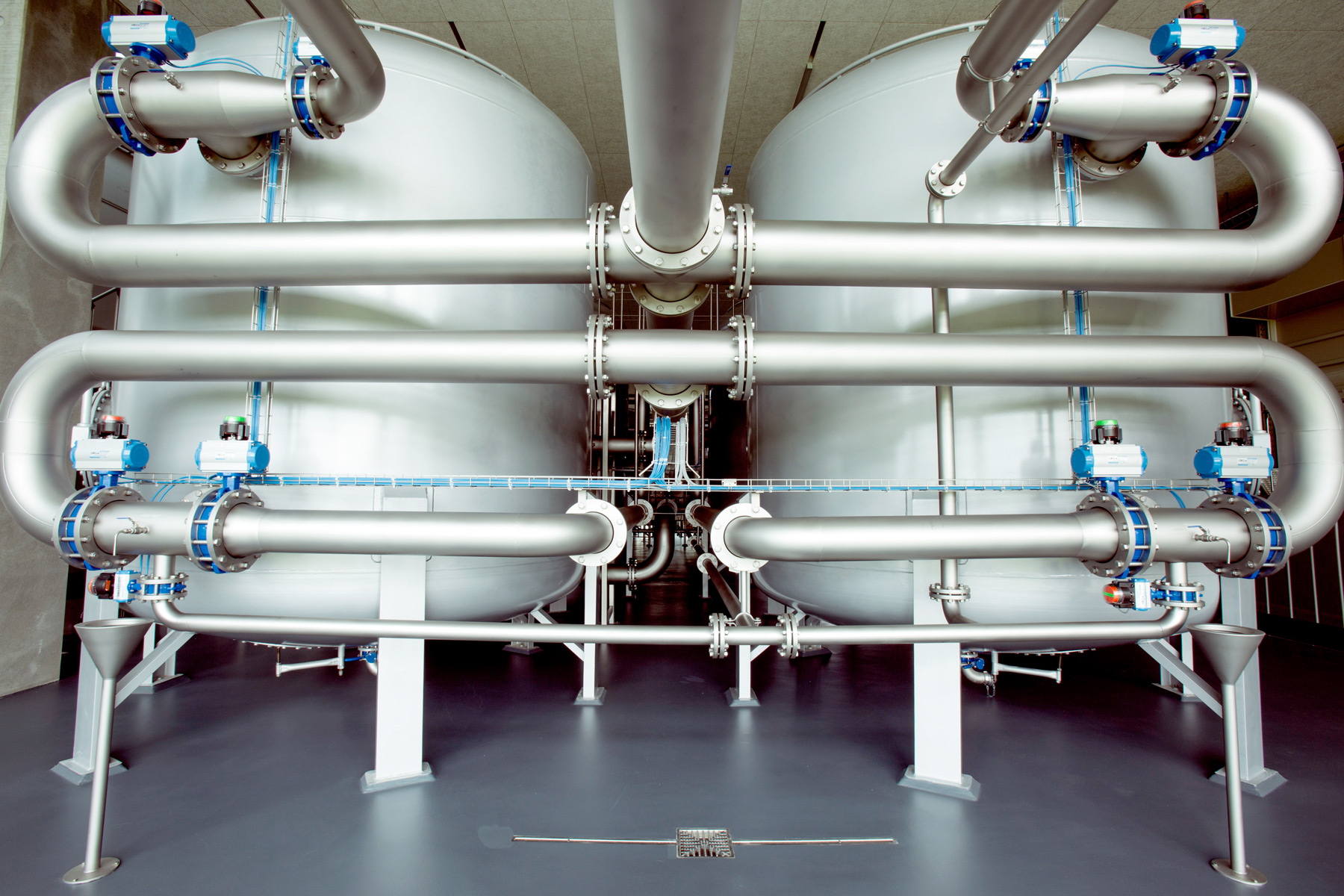 When it comes to Drinking Water Treatment Plants, we have the capacity, the experience, and the innovative expertise. We help water companies to deliver the water supply of the future.
Water consumers today expect the treatment and distribution of their water to be efficient, safe and of high quality. Consequently, water utility companies must be highly skilled and have both the technical expertise and the capacity required to deliver this service.
NIRAS strives to ensure that the final product reflects public demand, meets regulatory criteria and fulfils clients' requirements for durable and sustainable water supply infrastructures. We have proven experience in providing advice on the most technically appropriate water treatment technologies and research-based, state-of-the-art solutions. We provide consultancy on well sites, preliminary investigations and drilling, construction and rehabilitation of Drinking Water Treatment Plants (DWTP) and distribution systems.
We advise you according to your requirements — as your design consultant, developer consultant, full-service consultant, or sparring partner. NIRAS has experience and expertise relevant to all types of drinking water projects. We assist with the construction of the Drinking Water Treatment Plants (DWTP) of the future, focusing on the latest research in advanced water treatment.
Water quality and protection
In Denmark, Europe, our drinking water supply is based solely on groundwater abstraction and we have a long and proud tradition of drinking our clean groundwater untreated. However, pesticides used for generations to agricultural purposes as well as chemicals from both industries and private households now pose an imminent threat to our drinking water supply.
NIRAS has delivered expert consultancy for a wide range of Danish water utility companies and municipalities in order to test and protect drinking water resources from known as well as new pollutants.
Softening in large scale
A number of Danish utility companies have made a big decision to introduce water softening on a large scale. Establishing softening in Danish Drinking Water Treatment Plants (DWTP) is a radical change, when compared to the relatively simple water treatment used in most waterworks, because the clean Danish groundwater makes it possible.
Embarking upon softening is a major decision. Consequently, NIRAS advices the largest utility company in Denmark (Greater Copenhagen Utility) in order to achieve a holistic approach and choose the most suitable softening technology, and thereby ensuring the maximum environmental and socioeconomic gains as a result of softening.
Process plants for grand waterworks
Greater Copenhagen Utility is in the process of introducing softening and rebuilding a total of seven regional waterworks to supply the capital region in Denmark with softened drinking water. This includes the largest waterworks of the country, and the grand rebuilding scheme consist the greatest water supply project for many decades in Denmark. NIRAS is part of the expert consulting syndicate advising on the process plants for the seven new waterworks. Read more about the project here.
John Brian Kristensen
Market Director
Aarhus, Denmark
Claus Reimers Hvelplund
Market Director
Allerød, Denmark