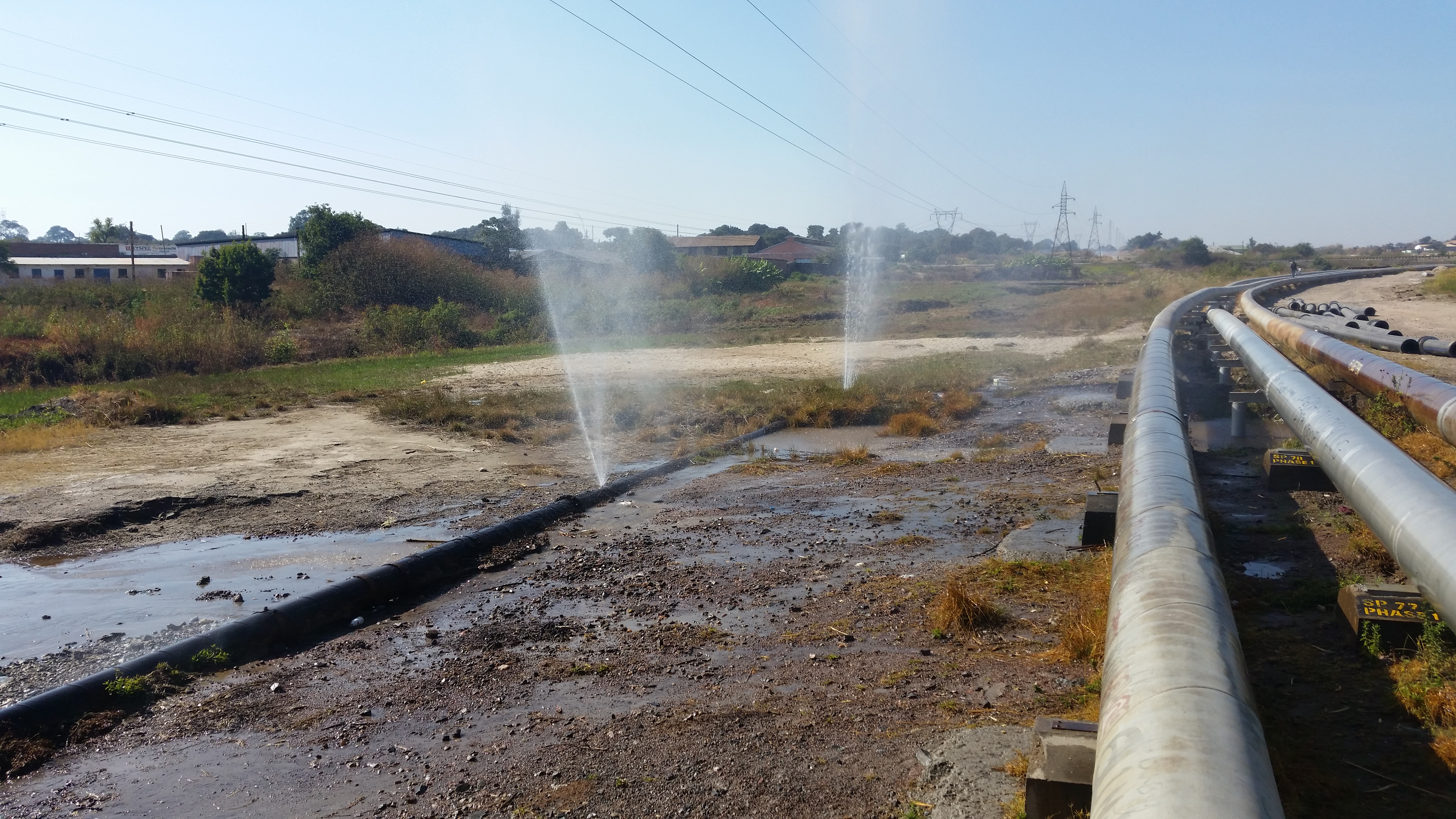 Non-Revenue Water Management
Control water leakage and make your business more efficient and sustainable. NIRAS provides expert consultancy on leakage management to water utilities worldwide.
Non-revenue water (NRW) is the difference between the amount of water a utility supplies to the distribution system and the amount of water billed. NRW is a waste of money, and water losses from leakage is a waste of the planet's scarce drinking water resources.
Unfortunately, NRW levels are high in many cities around the globe – differing from close to 5 per cent to as much as 80 per cent, with around 40 per cent being the average. Huge volumes of clean drinking water are wasted, lost through leaks and overflows, or not accounted for due to metering inaccuracies at consumers and illegal connections (theft) leading to financial losses for the water utilities. In many parts of the world, this results in far more water extraction than needed, and limited water resources are being over-exploited.
Save water – save money
Sustainable water management is, besides being good for the environment, simply good business. In the long run, a sustainable approach to clean water supply does not cost money – it saves money, for utilities as well as for consumers.
NIRAS has extensive experience in NRW management and water loss control. We help water companies around the world with all aspects of reducing water losses and associated financial losses. This is the approach, we recommend:
Develop an NRW master plan
Implement water auditing and water loss control programmes
Establish instrumentation and monitoring
Introduce pressure management and active leakage control
Initiate strategic pipeline management and rehabilitation plans
Utilise all operational data across the organisation
Introduce performance monitoring and performance improvement in the daily work
Documented and international experience
With this approach, we have documented experience reducing NRW in water utilities internationally through our holistic methods combining knowledge and technologies. Results obtained include:
countless leaks repaired;
savings in water cost and energy consumption;
implementation of online hydraulic models and online monitoring of KPIs;
improved skills of staff and contractors, and
NRW reduced below 10% for priority DMAs within the first year.
We provide the following services
Field surveys, system analyses and system design
Demand analysis, IWA water balances and NRW assessment
Instrumentation planning and implementation and online hydraulic modelling
Design and deployment of an active leak detection system including noise loggers
Implementation of a holistic management information system (HOMIS) including online monitoring of performance indicators
Performance monitoring and performance improvements through balanced scorecard principles of continuous improvements
Management training, system training and workshops
Project management, planning, coordination, and construction supervision
Quality control on works specifications and material specifications
LEAKman
NIRAS is part of LEAKman – a joint partnership of nine Danish partners representing technology providers, consultants, water utilities and the Technical University of Denmark. The LEAKman concept was developed to demonstrate Danish solutions for managing and limiting drinking water loss and pave the way for new technology. Each of the partners are leaders within their field of expertise, delivering world-class products and knowledge for NRW management and water loss control.
In the northern capital region of Copenhagen, four utility networks have been transformed into state-of-the-art demonstration facilities for Danish leakage management solutions. Here, we combine our joint knowledge and technologies, implemented in full scale to test, verify and optimise leakage management solutions. The goal is to reduce NRW levels to 4-6 per cent and maintain that level. Read more about LEAKman.
Klavs Høgh
Project Director
Allerød, Denmark
Janus Hartmeyer Christiansen
Director, International Water & Energy projects a
Allerød, Denmark