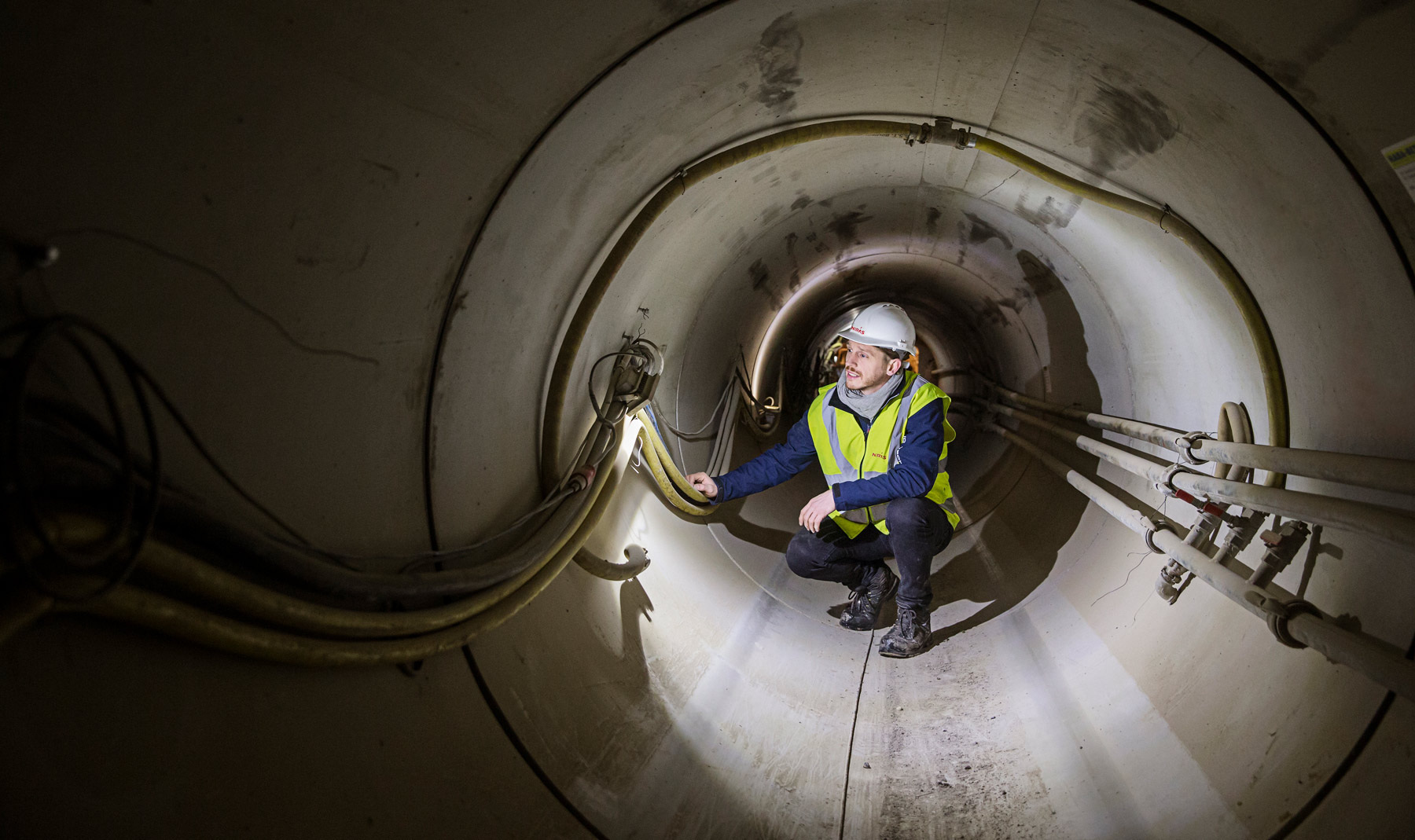 Are you ready for future investments? We offer complete consultancy on sewer systems – new facilities as well as renovations.
Coherent utility solutions require broad professionalism. We offer market-leading advice to both utility companies and major pipeline owners when it comes to planning, design, and tendering processes for new as well as existing drainage systems.
We help our customers implement future-proof solutions to meet both climate change, cloudburst protection and regulatory efficiency demands. We provide consultancy in the construction of all types of pumping stations and drainage systems – from the smallest sewage pipes to the largest cloudburst tunnels.
Furthermore, NIRAS employs some of the most skilled experts when it comes to handling everyday rain, cloudbursts as well as wastewater. This means compelling solutions for new facilities, site developments and renewal of existing sewer systems.
Our consultancy services
Contractor consulting services for tendering processes and sustainable initiatives
Advice about TV Inspection of sewer pipelines
Infiltration and exfiltration in sewer pipelines
Hydraulic modelling of water flow in distribution networks and on terrain surfaces (Mike Urban and Mike Flood) and CFD modelling
Rainwater management, retention and purification of rainwater
Climate adaptation and cloudburst protection
Wastewater planning and pipeline rehabilitation
Discharge and connection permits
Construction management and professional supervision
Pipeline coordination for multi utilities
Management Information Systems for utility companies (HOMIS)
Workshop planning and execution
Susanne Lyngberg Nilsson
Head of Department
Allerød, Denmark
Jesper Zygmunt Christensen
Vice President
Aalborg, Denmark