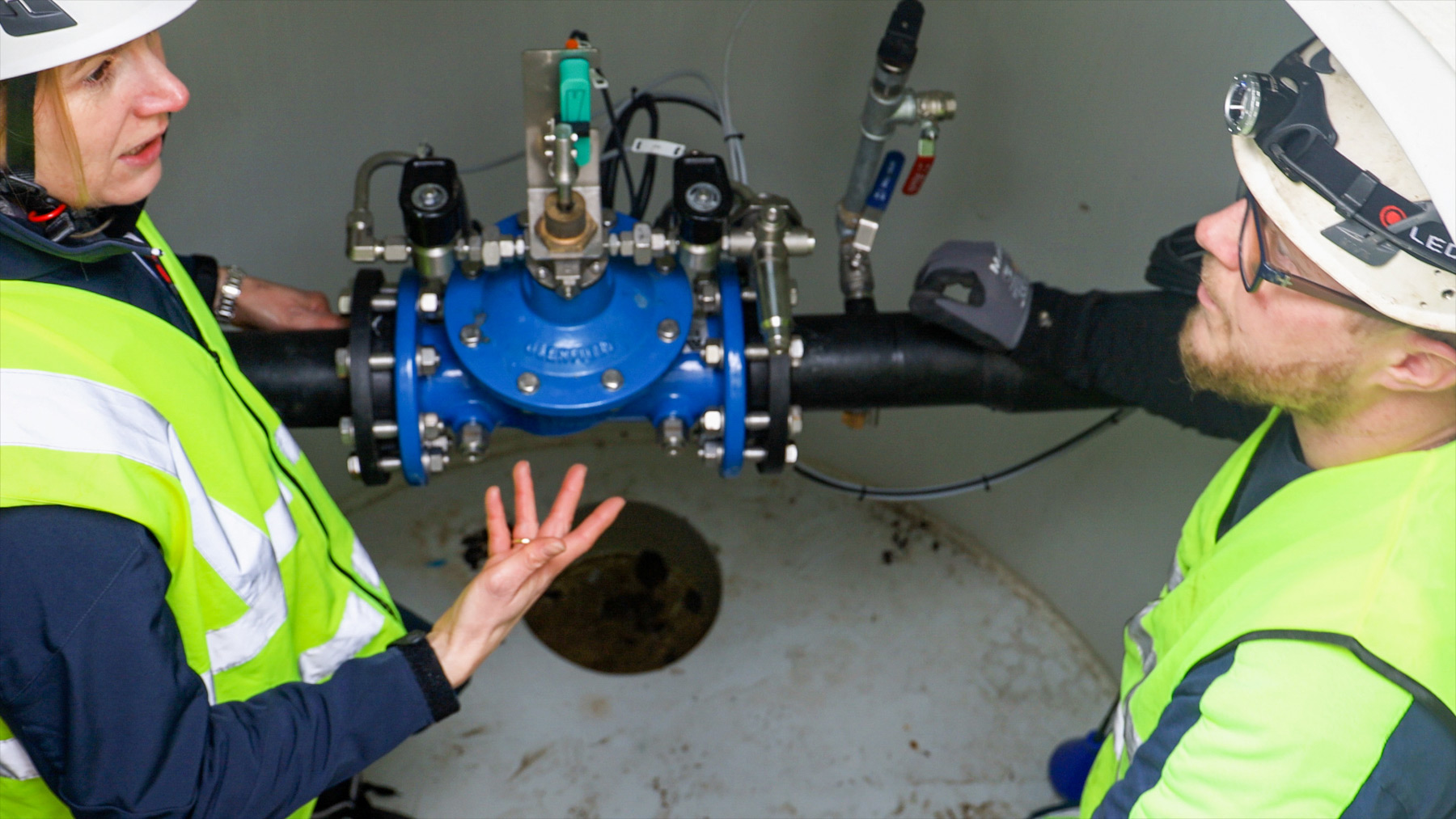 Digital transformation of water distribution systems
We are assisting utility companies around the world with the digitalisation of their water distribution networks. With a digital transformation into a Smart Water Network, you can achieve an effective operation, quality repairs and maintenance as well as fast source tracing in case of contamination.
A Smart Water Network gives you a holistic overview of the utility operation, providing tools for fast detection of anomalies, and for prioritization of improvement initiatives. The idea is to connect all parts of the water distribution network into a digital model a thus creating a digital twin. This encompasses instrumentation and monitoring measures including implementation of an online hydraulic model, management information system for reporting of key performance indicators (KPI), intelligent valves and pumps etc.
NIRAS has more than 20 years of documented experience, implementing digital solutions for utility companies world-wide. Some of our core services are:
Hydraulically optimised network design
Secure a stable water supply with focus on water quality
Efficient rehabilitation planning and emergency management​
Energy optimization through pressure management
Reduced leakage due to improved water loss control
Timely warning and notification​ procedures
Optimised operation with easy access and overview for staff
Improved and online customer service
Automated IWA Water Balance calculations and reporting
We implement market-leading systems and have also developed valuable IT tools for the efficient water company ourselves.
Aquis Operation – online hydraulic network model
Aquis provides online (real-time) hydraulic and operational information on the status of the water supply network. This includes flow, pressure, water quality and leakage related data. Our technical consultancy services cover the following scope of works: System architecture and design; Interface development to existing operational systems; Configuration of an online hydraulic model; Capacity building; System maintenance; System development.
For instance, we helped the water company of Oslo, the capital of Norway, Europe, to implement Aquis. Read more here.
HOMIS is watching
HOMIS is a Holistic Management Information System developed by NIRAS. The system is capable of collecting and analysing data form all data sources in a utility network: Aquis; GIS; CIS; SCADA; Asset Management; Finance; etc.
The collected data is translated to valuable performance indicators and key figures by HOMIS, which enables utility companies to strategically target their daily maintenance work and improvement initiatives.
By collecting data from sources such as GIS, SCADA, noise loggers, hydraulic models and water samples, it is possible to monitor the condition of the utility's distribution network to identify and prioritise areas with potential for improvement.
REHAB-IT – strategy tool for sustainable pipe rehabilitation
Poor decisions are expensive decisions. REHAB-IT is a tool that helps to maintain an optimised strategy for pipe rehabilitation so that it is streamlined and uniform year after year.
REHAB-IT optimises and specifies the most profitable and economically optimal time period for replacement of pipelines, given the specific conditions as defined by the water utility. The tool is used for both water and wastewater networks. It helps prioritize and compare pipelines, and based on a scoring system, the tool proposes a renovation plan for your pipelines with a duration of 5, 10 or 20 years. It also specifies the best year for timely rehabilitation for every unique pipeline on the basis of your strategi.
REHAB-IT is assisting when determining renovation plans by combining data input from the existing knowledge about the pipeline network. This can be, for example, operational or condition reports, the strategic renovation plan chosen by the utility company and other data about the pipeline network.
Klavs Høgh
Project Director
Allerød, Denmark
Janus Hartmeyer Christiansen
Director, International Water & Energy projects an
Allerød, Denmark