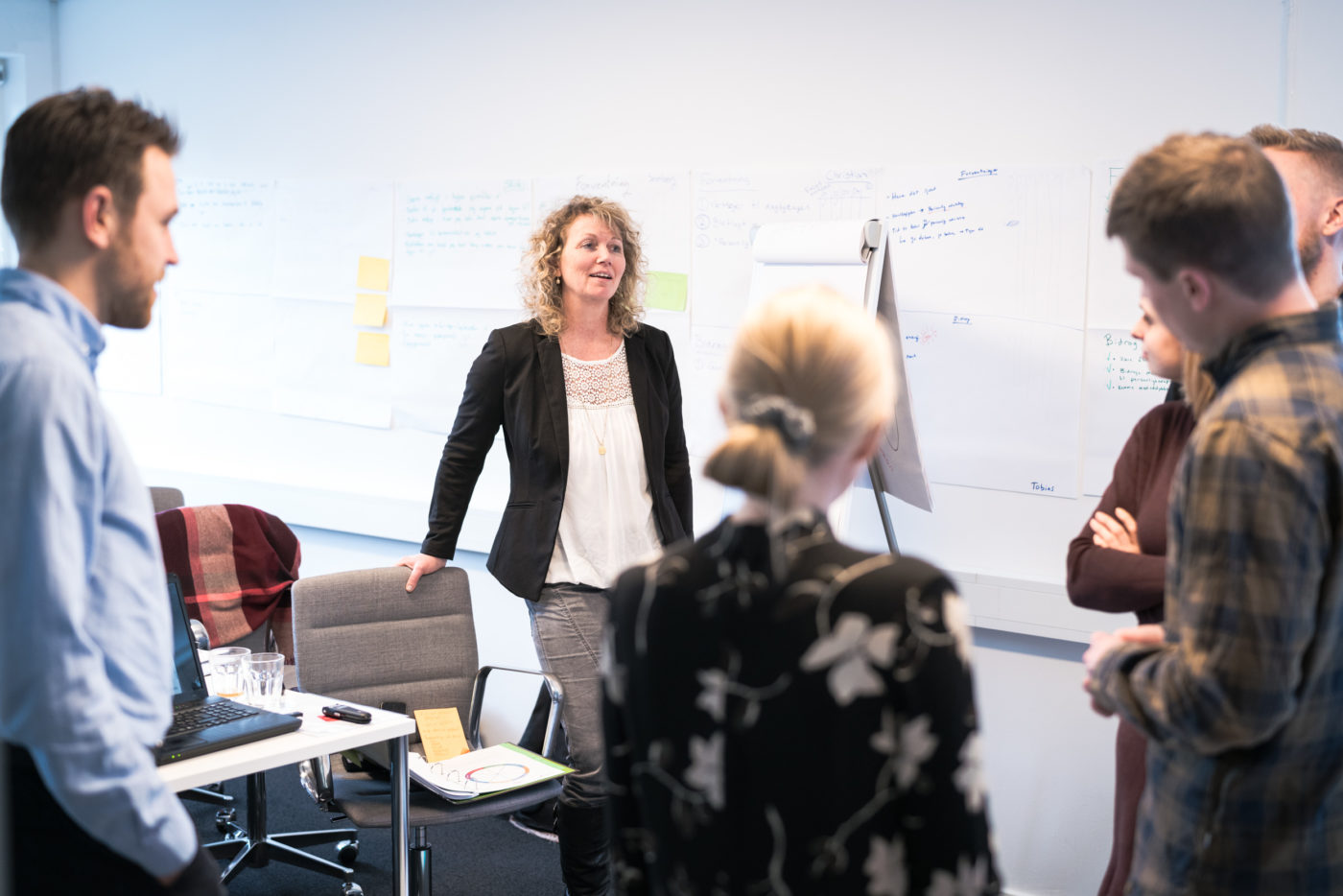 Do you dream of working in the Life Science or food industry and are you ready to kick-start your career as an advisor or consultant? Then our Life Science & Food Graduate Programme might be just what you are looking for.
The programme is an international course over a 2 years duration for you who have recently graduated. The ambition is that you grow both professionally and personally. It is important that you are willing to work ambitiously to learn, reflect and act proactively while you simultaneously work in leading pharmaceutical or food companies.
A tailored, parallel education programme
Your professional and personal development is in focus throughout the programme. During the two years, you will get a combination of practical work, further education and personal development through mentoring and coaching.
As a graduate, you will get 'hands on' experience by working in projects or with tasks in a production company in the pharmaceutical or food industry. At the same time, you must complete eight training modules of one week's duration, each will take place approximately every quarter.
If there is a match, after the end of the graduate programme, you might either be employed permanently in the company where you have primarily worked or be employed as a NIRAS consultant.
Professional development
The modules connect the experience from the customer tasks with relevant topics such as quality and process understanding, GMP, risk assessment, IT/automation, project management, documentation, qualification/validation, QA/QC and LEAN.
It is taught in English and the modules are based on everyday challenges from the industry and are aligned with applicable rules and guidelines. Each module ends with an exam. The graduate programme itself concludes with a written assignment and an oral exam, with focus on the professional as well as the personal learnings, development and reflections.
Types of tasks at the companies
At the companies, you will have the opportunity to perform a wide range of tasks, e.g.
Production of medicinal products or foods, e.g. fermentation, purification and packaging
Process optimisation and risk assessment
Documentation and description of processes according to applicable legal requirements
Problem solving in connection with method evaluation of various processes
Design and implement IT and automation solutions
Personal development
The personal development begins with in the first week, where you and your team participate in a bootcamp. Before arrival, you will create an Insights Discovery personal profile.
Insights Discovery personal profiles are used to increase your self-insight so that you can perform at a higher and more conscious level. At the same time, it provides an insight into your own and your colleagues' preferences and behaviour patterns.
In addition, your personal development is supported via training in empowerment, conflict management and feedback, as well as a personal mentor and individual business coaching.
Bootcamp
The graduate programme begins with a bootcamp, which is organized in collaboration with former soldiers from Denmark's special operation forces (Jægerkorpset, Frømandskorpset and Siriuspatruljen), as well as consultants with extensive management experience and industry knowledge.
The purpose of the bootcamp is to kick-start the personal development process and test reaction patterns, communication and cooperation skills in pressured and stressful situations.
Training is provided through a series of individual exercises and practical team tasks, which contribute to building team spirit and leadership skills. This is based on various management tools and project methods that give you valuable knowledge and self-insight that will follow you for the rest of your work life. Each exercise ends with feedback and reflections on your own learning.
Mentoring scheme
As part of the graduate programme, we have a mentoring scheme. A trained mentor gives you sparring and advice on the professional challenges you might experience on a daily basis.
The mentor is an internal NIRAS colleague who, based on his own experience and skills, gives you support and guidance during the 2-year period.
The mentor scheme ensures you a network across the company and also ensures organizational and professional knowledge sharing. Both the mentor and the graduate (mentee) might gain mutual learning and insights.
Coaching
Your personal development is supported with the help of a professional business coach. You gain insights important for your personal growth and future work in the industry.
Your personal development is kicks off at the bootcamp. You and your coach organize an individual development plan that fits your career aspirations. Your development is continuously monitored.
The essence of personal development is continuous learning and adaptation, where you must in a structured way regularly reflect on what you learn, what you experience, as well as your own behaviour and thoughts.
The coaching is provided by experienced business coaches who have industry insight and a professional coaching background.
Learning outcomes
As a participant in the 2-year graduate programme, you achieve experience that under normal circumstances might take up to five years to obtain. Our experience is that the graduates subsequently get responsible positions, such as project managers or team leaders, which young people are not usually considered for early in their careers.
As a graduate of NIRAS, you might benefit from being part of a leading consulting firm with 2,500 experts in a wide range of fields covering pharma, life science, food, digitization, sustainability and much more.
You will be part of a team and a company that supports and helps you quickly settle into the fast moving consumer goods (FMCG) industry.
Start-up of new graduate teams
If you would like to know more about the graduate programme, it is possible to meet us at various career fairs throughout the year. Here you might also meet some of our current graduates.
You are welcome to follow NIRAS Life Science / NIRAS Food & Bevarage at LinkedIn. Start-up date for the next team will be announced here plus a lot of other exciting content.
NIRAS Life Science Academy - The date for start-up the next graduate Team will be announced HERE, and at LinkedIn.