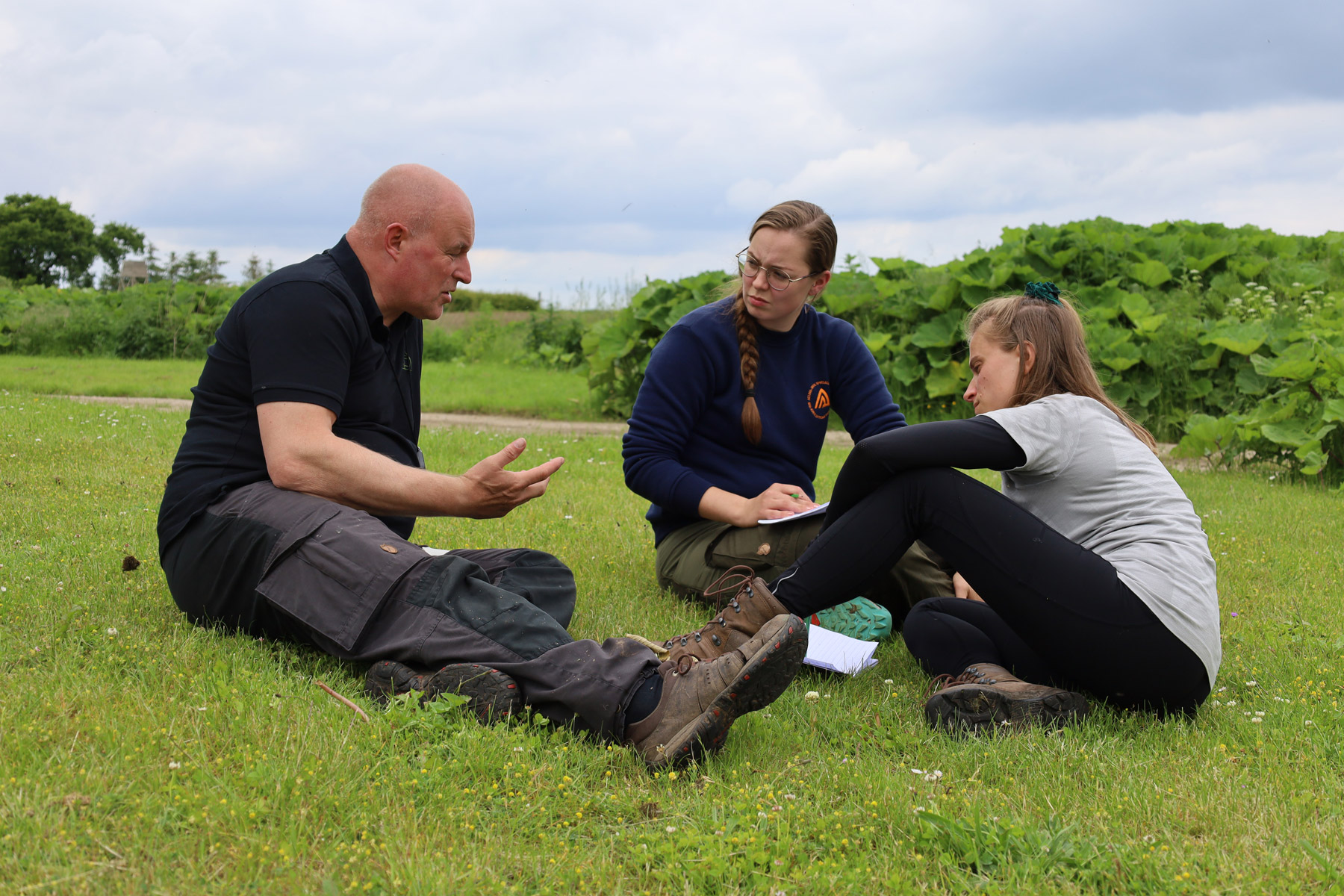 NIRAS Life Science Academy offers young graduates within the Life Science or Food industry a unique opportunity to combine work, further education and personal development. It is a fast track graduate programme which, over a period of two years, gives the participants professional experience and personal development which under normal circumstances can only be acquired over a longer period of employment. Former participants have achieved positions and responsibilities normally assigned to far more experienced employees.
The young graduates are employed by NIRAS for a period of two years, and work as junior consultants at leading Danish Life Science or Food companies.
Productive graduate programme
The unique programme provides graduates development both professionally and personally, as each individual graduate is offered a lot of training, support, personal career development and reflection - in the form of professionally competent teachers with experience from the "Real life", a professional mentor and an external business coach.
All the mentors are trained and hand-picked from NIRAS' many strong professional profiles. Mentor and mentee are matched best possible, so that mutual learning might occur through professional challenges, networking and personal development.
The external, confidential business coach support the graduate in personal development, including the transformation from student life to working life, communication, behaviour and collaboration.
Why hire a business graduate?
After the 2-year period, you have as a customer the opportunity to permanently employ the graduate who has worked in your company. For you and your company, it is an advantage that you get a skilled, ambitious and inquisitive employee, who does not need on-boarding in your company or in your team, as you already know each other from the graduate programme.
Thereby you ensure more resources for the challenges of the future, and you secure the right resources for the right positions.
The recruitment process becomes shorter and faster, and together we help newly qualified candidates into the life science or food industry.
Personal development attracts young people
It is our experience that young people emphasise personal development when looking for a job. They naturally want to develop professionally - they can do so in most workplaces, but very few also offer personal development to that extent.
We have taken this into consideration and in addition to the mentoring scheme and the business coaching each graduate prepare an individual development plan that fits their career aspirations.
The personal development begins already in the first week, when the graduates participate in a bootcamp. They have all received an Insights Discovery personal profile, which gives them insight into their own and colleagues' preferences as well as communication and behaviour patterns. At the bootcamp, personal tasks, project management, team building and reflection are trained and all linked to the Insights profiles. The purpose of the bootcamp is to kick-start the development process and test reaction patterns, as well as cooperation skills in pressured and stressful situations.
In addition, there is a specific module dedicated to 'Empowerment', where the teaching is even more in-depth with personal development, personal leadership, active listening, conflict management, change and stress management and work-life balance.
The essence of the personal development is that the graduates, in a structured way, regularly reflect on what they experience, what they learn, as well as their own thoughts and behaviour. 
The graduates are prepared for the roles and expectations in a workplace where their colleagues have a different professional background, personality and experiences than themselves.
This contributes to give the graduates the best possible start of working life.
Professional development
The modules connect the experience from the customer tasks with relevant topics such as quality and process understanding, GMP, risk assessment, IT/automation, project management, documentation, qualification/validation, QA/QC and LEAN.
It is taught in English and the modules are based on everyday challenges from the industry and are aligned with applicable rules and guidelines. Each module ends with an exam. The graduate programme itself concludes with a written assignment and an oral exam, with focus on the professional as well as the personal learnings, development and reflections. The exam is carried out in collaboration with an external examiner.