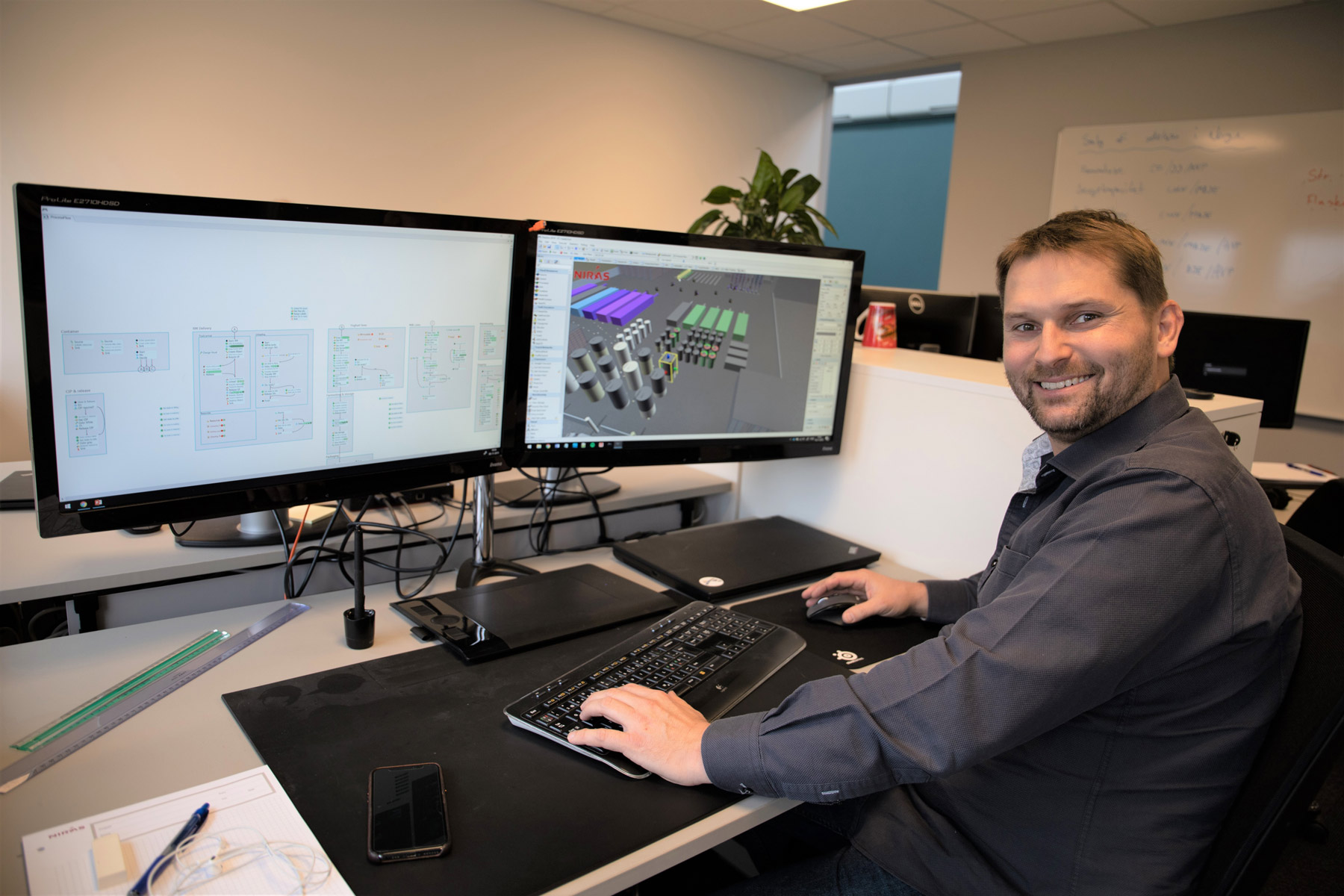 NIRAS helps food and beverage companies worldwide to undertake the necessary changes to successfully adapt their business and strategies to future needs and requirements.
Adaptability is crucial to any business that aspires to stay successful. At NIRAS we help food and beverage companies worldwide to undertake the necessary changes to successfully adapt their business and strategies to the fluctuating requirements of the industry and the market.
Our transition planning service helps clients construct a plan that will implement a smooth and effective change process. Our experts define the objectives for the changes process and ensure that they can be achieved.
Transition planning involves establishing responsibilities and roles which help secure commitment and participation across the different levels of your business.
Detailed planning process for transition
In order to realise a successful transition process, we will develop a set of highly detailed plans and cost estimations. These will form the basis of the activities that will be carried out in order to effectuate the transition across the business.
The first step in transition planning is to exit from the current state of your company. The second step is to develop the plan for commissioning, start up and include considerations of the ramp up phase. Based on these steps, we then create a customer service plan.
As part of the planning process, our experts integrate a continual risk and contingency assessment. This assessment ensures that potentially negative scenarios have been considered appropriately and that effective contingency solutions are in place.
Our experts have ample experience in helping leading food & beverage companies worldwide successfully transition through a variety of processes.
Business design: Preparing your business and people for change
Our experts carry out a comprehensive assessment of the organisation and make detailed analyses of all core processes. These studies provide us with a clear image of the current state of the company.
Based on this information, we then develop a design of the future state organisation. This design will contain the predicted processes, structures and systems that support the business to realise the envisioned change.
Moreover, this business design will also focus more closely on how the organisation's business units, departments and teams will organise themselves around the proposed process changes.
This transition plan will lay out the foundation that will prepare the organisation and its personnel for the future change, thus increasing the likelihood of your company's success.
Throughout this whole process, we work closely with our clients to ensure that the future state organisation of their company design is suitable and aligned to the new operating model we have designed.
Through all the phases of our transition planning service, our experts will make sure your business has the necessary support to undertake all the changes throughout the organisation in order to make your company prosper.
Olav Vind Larsen
Vice President, Business Unit
Allerød, Denmark
Matthew Carr
Managing Director- Commercial
Kegworth, United Kingdom