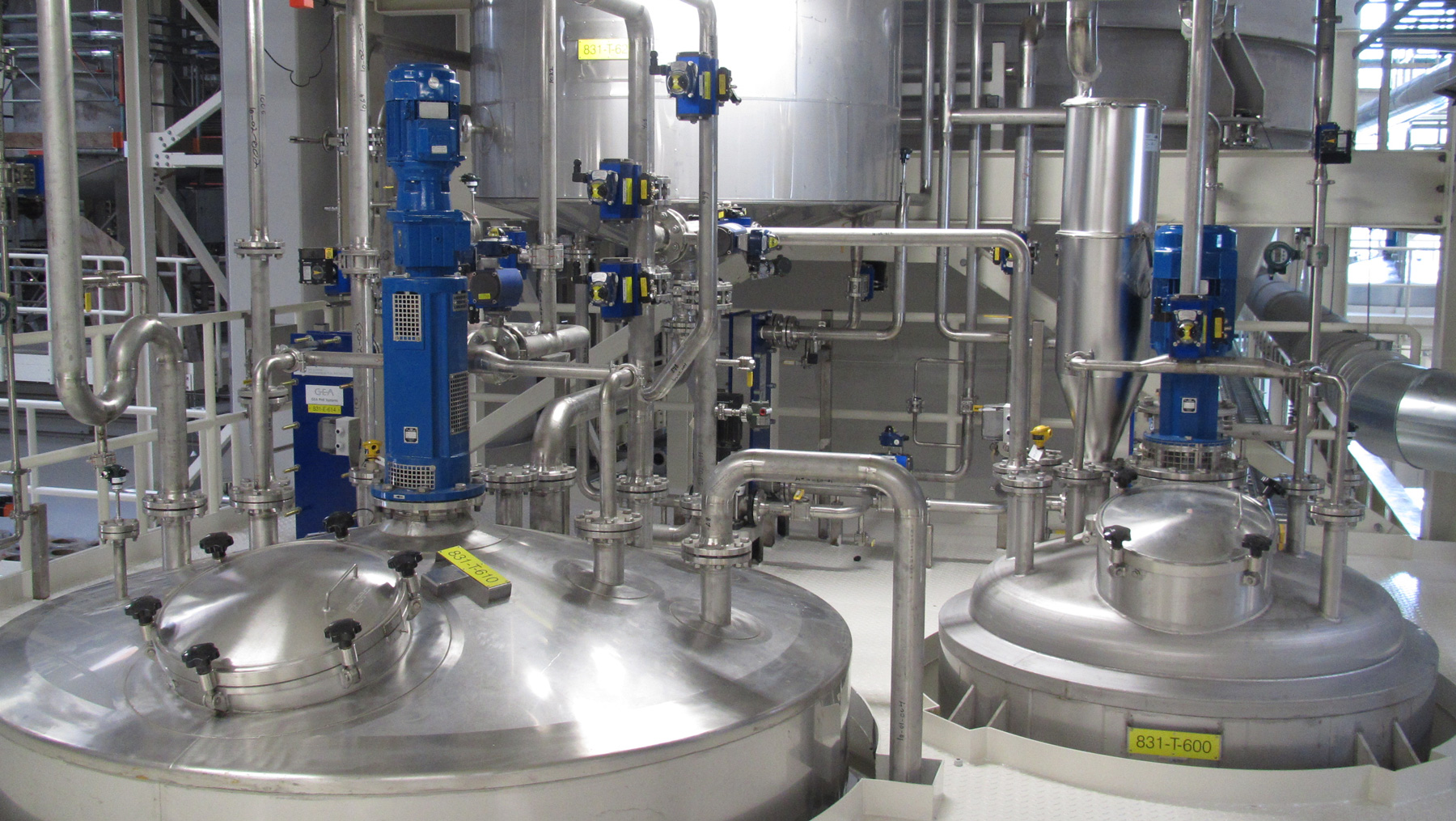 NIRAS offers the global food & beverage industry market leading solutions in relation to industrial utilities. Our services have a strict focus on sustainable solutions and the United Nations' 17 Sustainable Development Goals.
NIRAS has experts in all areas of industrial utilities: gas, electricity, water, or any other area. At NIRAS, we listen to your needs throughout the lifespan of the project. This ensures that utilities in your production facility receive the optimal location.
When we make utility installations, we make sure there is a close integration into the process equipment and buildings. At the same time, we advise you on how the utilities are best located to provide the most efficient working environment and assure the best possible safety.
Industrial utilities and sustainability
For food & beverage companies, it is of crucial importance that reduction of energy, water, and other utilities is included in the master plan and overall design for a new facility, not only to reduce production costs but also to increase the company's sustainability profile.
Our experts in utilities can help your company optimise its operating expenses and improve its efforts attaining the UN SDGs.
We carry out complete audits of clients' utilities to identify areas of improvement, which can help your company save resources, money, and improve its sustainability record and thereby become more future-proof.
Close integration of utilities into production plants
For many years, NIRAS has accumulated a wealth of experience in designing utilities in relation to resource- and energy-friendly solutions for all types of food & beverage companies. We address all imaginable utility issues such as energy usage for heating, steam, cooling, refrigeration, etc., by using industry leading technologies.
When it comes to specific utilities like water [e.g. water for injection (WFI) and purified water (PW)], steam, compressed air and nitrogen, we ensure an efficient integration and focus on sustainable and energy efficient solutions.
Likewise, NIRAS' experts can secure your company's new innovative approaches to issues such as safe re-use of rinsed process water. In our projects we make use of the newest technologies to improve water efficiency in the global Food and Beverage industry.
Optimal interconnection existing supplies
We apply our expertise to ensure that the right equipment and installations are purchased and installed in new state-of-the-art food & beverage plants.
We design and deliver complex process industry plant, including all utility and automations systems as well as packaging and end-of-line solutions. In addition, we also design ventilation and utility systems to meet your specific requirements and present standards, and we ensure optimal interconnection with your existing supplies.
Furthermore, we design refrigeration systems that will ensure energy optimal temperature regulation of processes and plants.
Scandinavian heritage and holistic approach
NIRAS' expertise is based on our long-lasting Scandinavian traditions for world leading environmental and food safety standards, as well as our close cooperation with universities.
NIRAS' holistic approach to Food & Beverage projects, as well as the fact that we have experts in all engineering areas, signify that we can deliver solutions within industrial utilities that take all factors of your company's production facility into account.
Our industrial utilities services:  
Process engineering
Pipe-& vessel design
Refrigeration
Industrial/black utilities
Energy optimisation
Design and optimisation of packaging plants
Process automation
Frank Nyegaard
Market Director
Odense, Denmark
Nick Hickman
Head of Operations
Ascot, United Kingdom