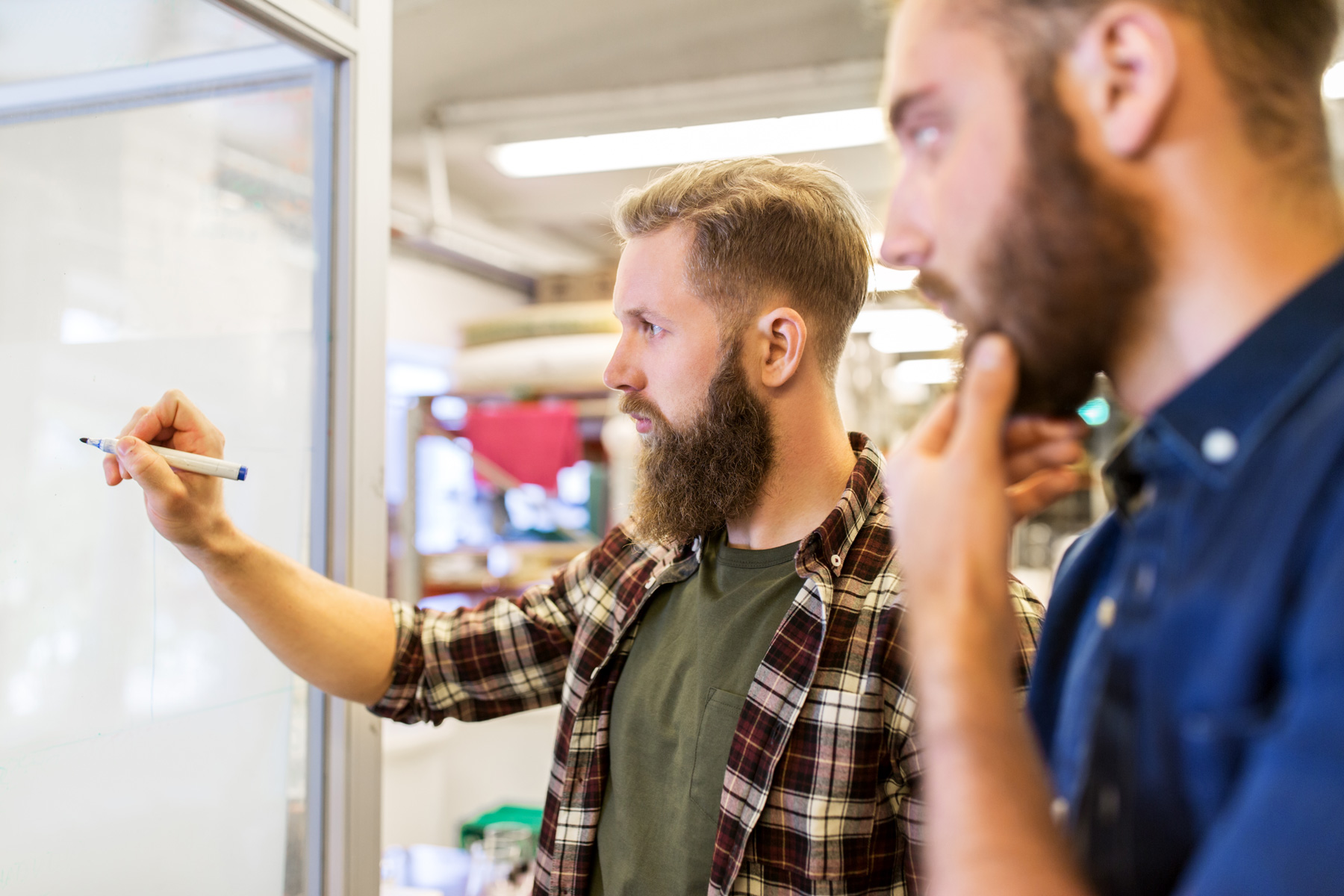 Evaluation and Decision Support
NIRAS provides complete evaluation and decision support for food and beverage companies worldwide.
NIRAS provides complete evaluation and decision support for food and beverage companies worldwide. We help you to immediately identify actionable opportunities to improve productivity, cost efficiency and sustainability, be it within your current supply chain or in relation to the acquisition of new assets or sites.
NIRAS is one of the leading engineering consultants within the global food and beverage industry, covering all disciplines as consulting engineers. Our multi-disciplinary expertise in engineering and business support places us in a unique position that benefits our clients worldwide.
Our business consultants and food and beverage experts can assist your company in making significant decisions about new investments or improvements of your current production facilities to develop your competitiveness and market edge.
Evaluation and decision support studies
Whether your company is looking at building a new greenfield production plant or making improvements to existing sites, NIRAS can provide a full range of evaluation and decision support that will enable your organisation to take the best possible course of action.
A worthwhile investment to make before embarking on a new project, our evaluation and decision support studies assess the practicality of your plan and evaluate how best to deliver your project goals. Using expertise and critical thinking, we produce an entirely independent, well-considered document that examines the concept, technologies, cost-to-achieve, time frame and programme in enough detail to inform investment decisions.
Due diligence, OPEX, and benchmarking
Business justifications are another important area worth assessing to understand the impact of the project on the business.
By pulling together all the critical thinking of the feasibility study, a business justification answers crucial questions such as, when will a return be seen on the investment, what is the level of risk, and will it give the business a competitive advantage in the market. Our independent analysis presents the facts in a totally unbiased manner, which results in a trusted and impactful document.
In addition, we deliver technical due diligence and asset valuation, benchmarking, supply chain audit, and technical service agreements. We also make full production structure analysis and dynamic master planning, enabling you to optimise your production network, considering the dynamics of the market.
Tailor-made factory audits for food and beverage companies
At NIRAS, we have developed a smooth, industry-unique methodology for conducting tailor-made food and beverage audits in close cooperation with factory management and owners. These audits serve as the basis for improvements of production facilities including energy consumption, waste reduction and efficiency increase among other things.
Many food and beverage production companies have room for substantial improvement due to outdated or maintenance heavy production equipment, high energy consumption, or sub-optimal production logistics, etc.
The financial impact of even minor operational improvements is often quite substantial, and if planned and implemented correctly, these improvements can often be implemented with short payback times.
An audit can be tailored to the individual production site in terms of scope and focus area, but our overall approach is always Define, Measure, Analysis, Improve, Control (DMAIC).
Expert consultants within all food and beverage industries
We have experts within all areas of the food & beverage industry, which means that we can offer specialised evaluation and decision support consultancy for all types of companies whether it is within beer and beverage, meat, poultry, fish, dairy, plant based foods, or ingredients.
NIRAS' proven methodology for identifying operational improvement initiatives has helped leading food and beverage companies around the world to cut their costs and improve their sustainability substantially.
Evaluation and decision support services
Evaluation and decision support
Feasibility studies
Optimisation of operational costs (OPEX)
Business support
Technical due diligence & asset valuation
Benchmarking
Supply chain audit
Technical service agreements
Production structure analysis
Dynamic master planning
Olav Vind Larsen
Vice President
Allerød, Denmark
Jonas B. Borrit
Vice President
Allerød, Denmark