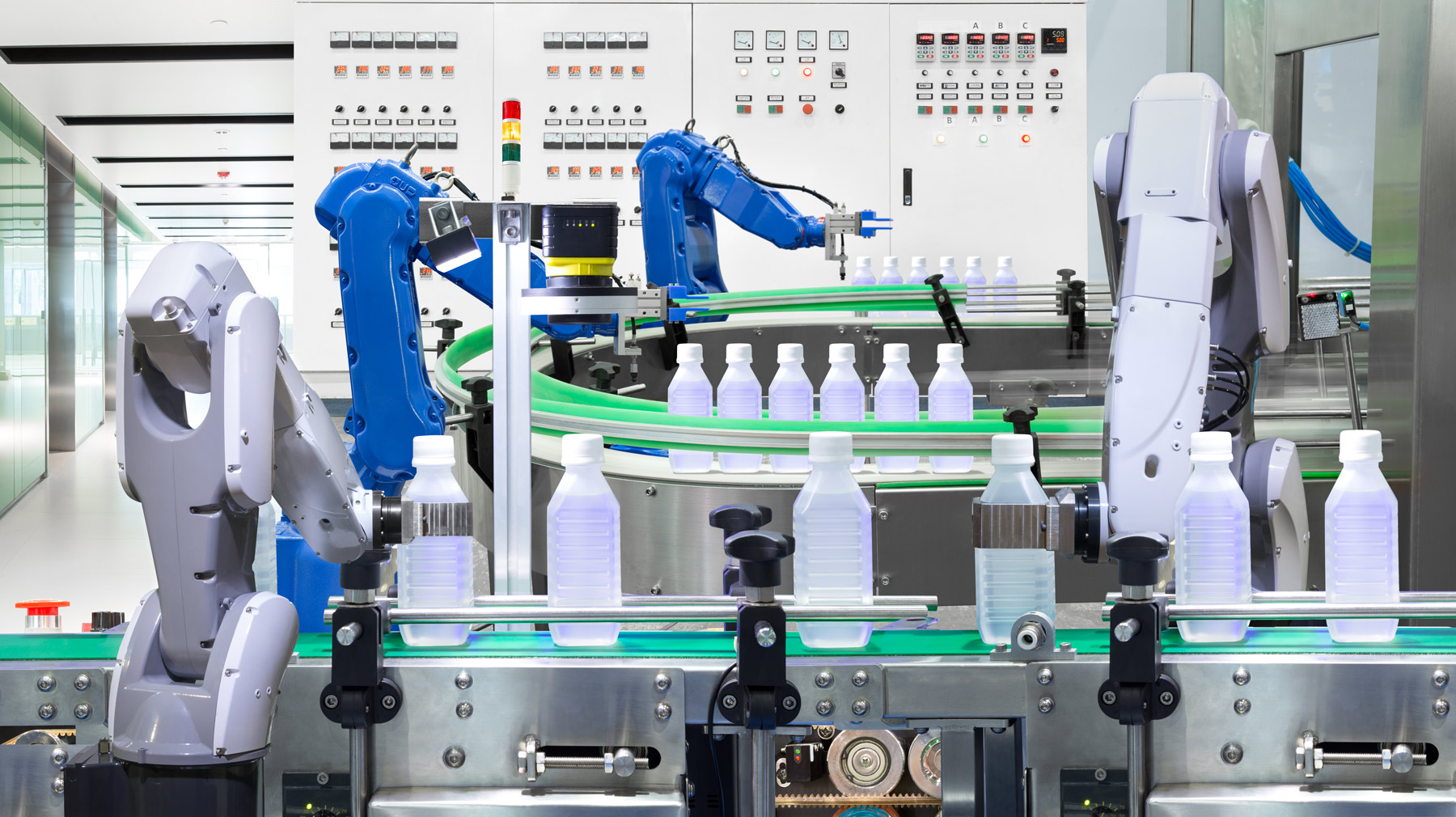 Automation and Digitalisation
NIRAS' experts have both the practical experience and technical expertise to design a wide range of automation and digitalisation systems, and we offer industry-leading simulation tools and virtual reality services.
Along with the increasing complexity of food and beverage production plants, the demand for services within digitalisation and automation is growing rapidly. Within all areas of the food and beverage industry whether it is fish, meat, poultry, dairy, plant based foods, ingredients, bakery, or beer and beverage, digitalisation and automation solutions constitute a huge potential to secure better operations and more cost-efficient food and beverage production plants.
NIRAS' experts have both the practical experience and technical expertise to design systems right from instrumentation, electrical documentation, and design of plants to programming of PLCs and commissioning of finished plants.
NIRAS offers industry-leading simulation tools and virtual reality services, which will enable your company to decrease construction costs, prevent bottlenecks, and add overall value to your production plant.
Services furthermore include modern automated production technologies, which will allow your company to increase efficiency and secure the highest possible quality of products.
Securing predictability through simulation
When commencing construction or optimisation of production facilities, the decisions made in the early phases are crucial for the future operations of the plant. The ability to predict and solve potential problems as early as possible is of immense value, both in financial and operational terms. To this end, NIRAS offers specialised simulation software that can build precise and predictive models in order to ensure that our clients can make informed decisions.
NIRAS' simulation tool, the Digital Twin, enables NIRAS to build a digital twin of any given factory, where the functionality of the factory is detailed to individual machines, operators, conveyors, forklifts, buffers, stocks, incoming raw materials trucks, finished materials goods, etc.
All elements in the simulation have detailed configurations reflecting the real world: performance; speed depending on products; flow patterns depending on rules from the real world; break down patterns and maintenance schedules.
The model runs in real time and simulates not only bottlenecks but also when and why the bottlenecks arise. NIRAS thereby offers clients a "bird's eye view" of production plants with the ability to focus on specific problems.
Optimal solutions in collaboration with our clients
NIRAS offers virtual reality (VR) and detailed 3D BIM models based on Point Cloud technology, which makes it possible for all involved parties from different professions to walk through a virtual environment, where they can check and review their points of interest.
In the food & beverage industry, our clients are experts in their fields. VR allows for fruitful collaboration between our experts and yours, as it enables parties from different technical disciplines to validate and literate design solutions throughout the project. This will secure optimal solutions and enable seamless integration into your company's existing facilities.
By integrating 3D models and Point Cloud together in a VR environment, it makes reviewing and adaptation to new ideas a lot faster and easier, which contributes to create value for food and beverage companies.
Olav Vind Larsen
Vice President
Allerød, Denmark
Jeroen van Lunsen
Managing Director
Rosmalen, Netherlands