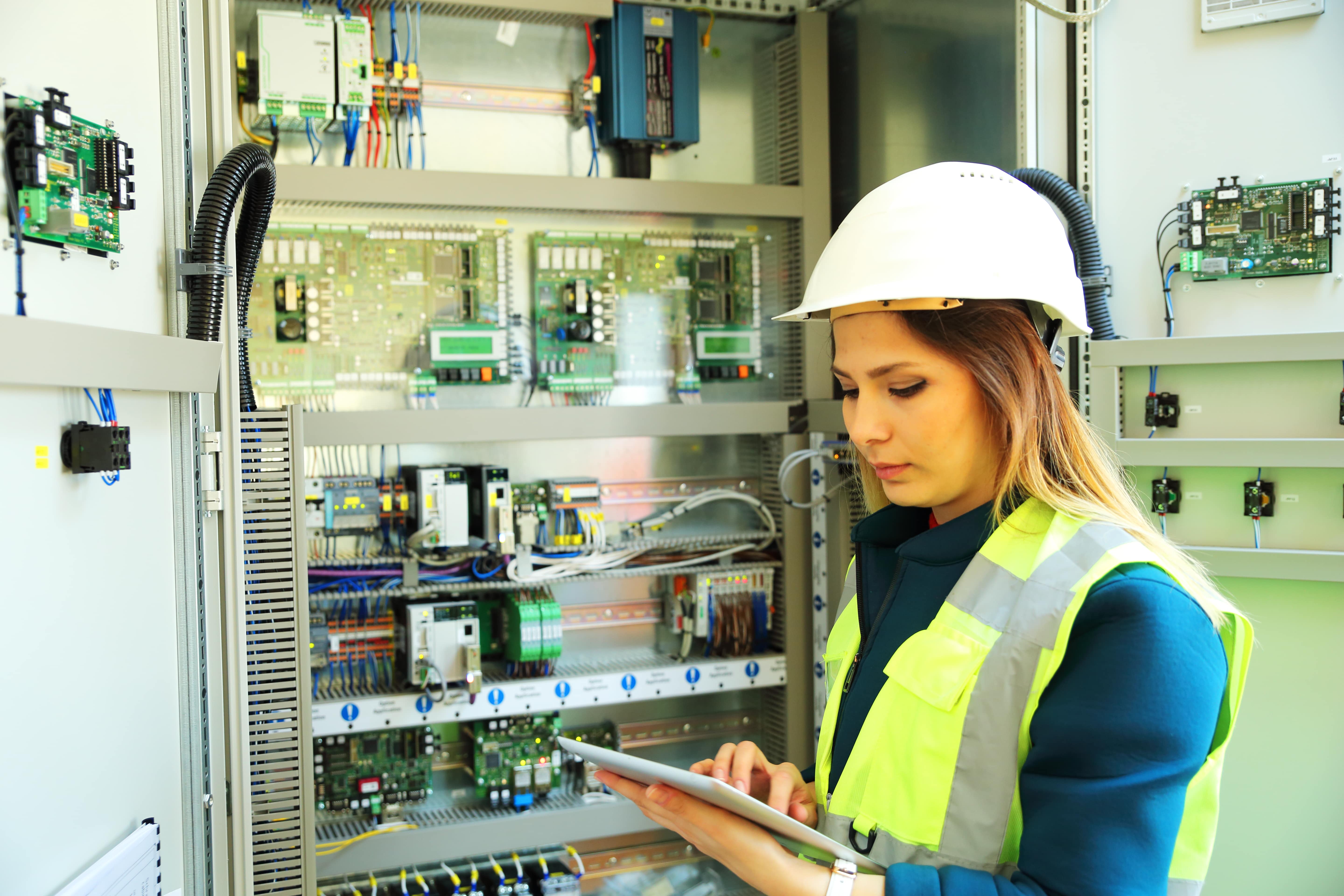 Electrification of industrial production
NIRAS offers unique, customised energy consulting for pharma and life science companies based on our expert's profound experience with design, execution, and qualification of numerous energy-saving life science projects.
With deep roots in the life science industry as well as many years of experience with design, execution, and qualification of numerous energy-saving life science projects, NIRAS offers unique, customised energy consulting.
The customer's vision and ambitions is always our point of departure, combined with our thorough understanding and insights into laboratory and production processes, GMP requirements and production-critical conditions.
In addition, sustainability and the UN's 17 Sustainable Development Goals are an integral part of our services, and we take pride in ensuring that the chosen solutions also integrate sustainability.
Among other things, we have implemented energy-saving projects within the following types of projects in the life science industry:
Establishment of heat recovery and optimisation of process extraction for tablet production as well as API production and pilot plants
Heat recovery from compressed air systems
Energy optimisation of cooling and heating systems
Energy and operational optimisation of steam systems
Establishment of air recycling ventilation systems for aseptic production facilities
Air conditioning and ventilation in administration, development and QC laboratories, warehouses, tablet production and packaging
NIRAS can also assist with:
Independent energy review of all phases of new projects
Energy screening of processes, supply facilities and buildings in existing facilities
Statutory energy audits
Energy management according to ISO 50001
Support regarding legal requirements and subsidy schemes
Assistance with technical audits
Energy Management System
The Energy Management System solution DEXMA makes NIRAS one of the largest leading consultants in Denmark within energy management and consultancy. Our specialists offer an ongoing professional service that ensures the best possible results for our clients, and a valuable long-term partnership.
NIRAS's Energy Management System (EMS) is a web-based modular software solution based on DEXMA Analysis, which through data retrieval and IA, surveys electricity consumption, water, and gas as well as several other data points related to energy, such as temperature, weather data, etc. EMS is applicable to installations of all sizes in all kinds of companies where it creates an overview and good insight into energy consumption.
Complete data and overview of energy consumption
NIRAS' EMS solution provides the client with a comprehensive overview of their exact energy consumption. EMS thereby establishes the necessary foundation for creating well-informed strategies for energy optimisation, energy reduction, and green business models.
NIRAS EMS solution contains all the necessary tools to work with consumption data within energy and resources. This enables the collection of energy and resource consumption data from a wide array of sources, including among others, data from remote electricity meter reading systems, data login systems, BMS/ICS, and data that is exchanged via web services, files, etc.
NIRAS Energy Management Services:
CO2-emission reporting
Environmental registration, calculation, and reporting
Documentation of energy reductions
Financial registration, calculation, and reporting
Analysis and presentation of energy and resource consumption data
Waste related energy and resource consumption management
Technically oriented energy and resource consumption management
Standby consumption
Benchmarking
Consumption surveillance
EMS benefits the environment and the bottom line
Many companies strive to become more sustainable, but it can be difficult to know which efforts will be most effective and how to prioritise green investments.
NIRAS's Energy Management System is a simple solution that can help companies reduce their energy consumption and CO2 emissions, and thus help them achieve a long list of their green and sustainable goals.
Our EMS solution will thereby, both contribute to benefit the environment, reduce CO2-emissions, lower energy and water consumption, and simultaneously improve the bottom line for companies using the tool.
Our energy experts will give you the overview you need and the opportunity to take action in a way that will ensure the greatest effect and yield.
Consumption analysis and a comprehensive overview of energy consumption
NIRAS's Energy Management System is a user-friendly tool designed for people who are responsible for the energy consumption of companies.
Using EMS allows you to manage, compare, and normalise key figures across buildings and periods.
If consumption levels in your company start to deviate, EMS will immediately give a warning. This enables quick action and the ability to save both energy, resources, and money.
Overview and warnings
Detect abnormal consumption in due time and avoid unnecessary expenses
Notifications can be sent via mail or sms to key employees
Many different possibilities for notifications
Help for regulatory area
EMS furthermore, enables our experts to identify potential action areas and to give a wider overview of several production facilities or properties.
The system contains a multitude of analytical tools that can be used for consumption analysis. This includes among others, economic, standby-consumption, benchmarking, and reporting of CO2 emissions.
The Energy Management System is an excellent tool for the regulatory area when companies need to calculate tolls on CO2, district heating, to little district cooling, etc.
Take charge of energy improvements
NIRAS's Energy Management System allows you to manage ongoing energy projects.
The system contains a long list of tools to measure and verify energy reductions.
In this regard, it is furthermore possible to create and follow the development of as many projects as you want, based on different variables.
Quick overview of the energy consumption
Build your own dashboards with a simple drag-and-drop tool
Get a complete overview of consumption, economics and environmental impacts
Use your energy data on info screens, intranet, etc.
Johnny Nielsen
Advisor
Aarhus, Denmark
Bo Vestergaard
Market Director
Allerød, Denmark