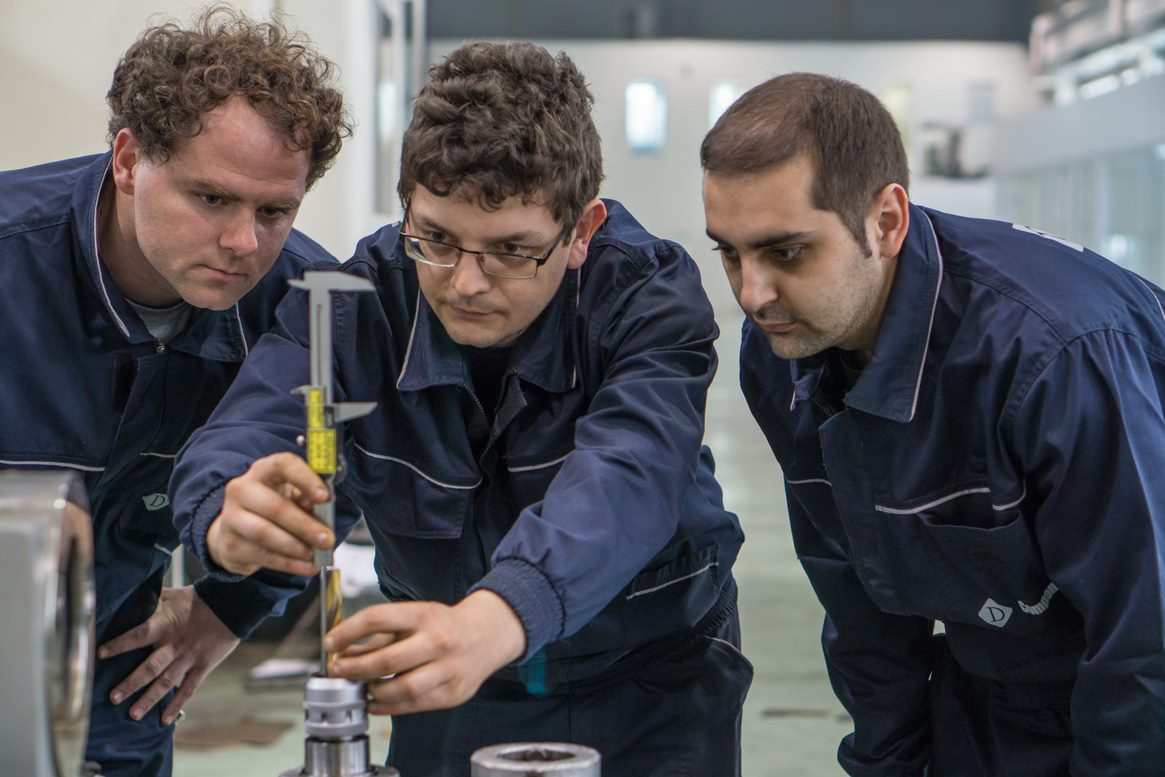 Education, Skills and Employment
Using a holistic and integrated approach, NIRAS supports education and employment policy frameworks through evidence-based policy dialogues and further strengthens governance structures by linking private sector demand with the supply side via improved education and technical and vocational education and training (TVET).
Education, skills and employment promotion play a key role in achieving national development visions and strategies. They are essential for promoting inclusive and sustainable economic growth at a local level, while addressing global challenges such as economic migration.
Applying a holistic approach based on three interrelated pillars – skills development, labour market interventions, and private sector development – NIRAS works to strengthen governance structures linking education and training with the labour market needs of the private sector. We promote the adoption of a lifelong learning perspective and treat skills development in the context of the entire educational system, recognising that it can be school-based, in-company, cooperative, or informal in nature. Furthermore, we apply tailor-made methods based on Scandinavian best practices to mainstreaming cross-cutting issues such as gender equality and social inclusion, specifically targeting women and young people.
In the past five years, NIRAS has implemented 57 projects across the globe in the field of Education, Skills and Employment, with a value exceeding €282 million.
In supporting the development of conducive policy frameworks, we assist governments in drafting policies and regulations to ensure that initiatives are based on a comprehensive strategy that aligns with countries' socioeconomic goals.
We also assist with national education and training reform processes, establish education management and information systems, and develop national qualification frameworks along with quality assurance mechanisms.
Inclusive and equitable skills development increases economic productivity and addresses inequality. Therefore our goal is to improve the quality of existing education and training systems. We do this by working closely with national counterparts to strengthen local structures and institutions in the context of existing socioeconomic conditions.
We support the development of integrated labour market systems and provide guidance on better linking human resources with current and expected skills needs through establishment of labour market information systems and career guidance centres, for example. NIRAS also actively engages the private sector to articulate their labour needs, and we target especially small and medium-sized enterprises (SMEs) as an effective and efficient way to generate employment opportunities in development contexts. We provide capacity development for business service providers, in-company training of trainees, and often initiate public‒private partnerships to develop dual cooperative training.
Some of the services we can offer you include:
Development of conducive policy frameworks
Reforming technical and vocational and educational training systems (policy reform)
Development of curricula and training programmes
Financing schemes for training institutes
Training of trainers
Labour market information systems
Private sector development and engagement
Set up and management of skills development funds
Support to national employment service centres
See also: 
Capacity Development and Training
Your Partner in Education, Skills Development and Employment Promotion