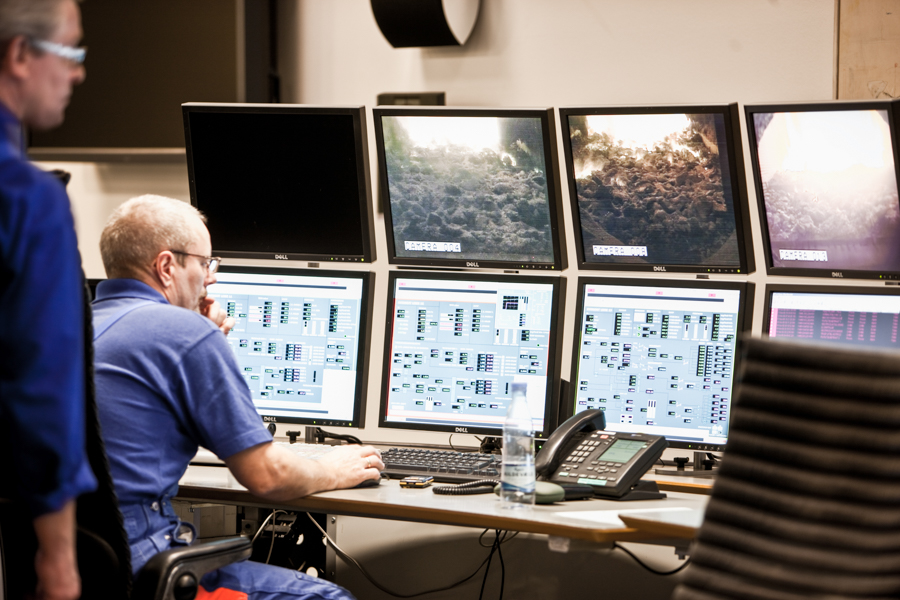 Innovative automation solutions for your needs - efficiency and optimisation. 
Automation is the streamlining and optimisation of resources, production and facilities. NIRAS's automation solutions free employees from daily work tasks with the goal of efficiency, optimisation and savings - all with a view to prioritising other tasks. 
Our discipline experts advise on and develop automation solutions for utilities, industry and other companies for tasks within, among other things: 
Industrial installations

 

Board planning

 

Quality control

 

Total solutions

 

Machine and production automation

 
PLC and HMI/SRO/SCADA

 

Building automation

 

Energy optimisation using automation

 

OT security

 
We also tailor client advice with an offer of automation services and servicing to your exact needs. Through automation, we take your company or utility to new levels and often with a perceptible energy optimisation. 
Industry 4.0 and automation 
NIRAS designs total solutions ranging from instrumentation, electrical documentation and plant design to programming of PLCs and commissioning of the finished plant. 
Our expertise includes, among other things, industry 4.0 via instrumentation and setups of sensors in production. Industry 4.0 connects IT/OT and ensures high productivity and a smooth production process. 
We develop individual movement solutions so that your employees can get the most out of the working day without struggle or problems. 
SRO/SCADA platforms and automation 
NIRAS's SRO/SCADA systems give your company new insight into production. The SRO/SCADA solutions range widely from simple solutions to complex server solutions based on virtual IT environments. They all focus on data collection, visualisation and safe operation of your production. With the advice of our experts your data is converted into insight that leads to financial savings and optimisation of production and operations. 
A SCADA system gives the operators a full overview of the current operation of the plant, alarms, set points, reports, etc. 
NIRAS uses a wide range of SRO/SCADA platforms, among others: 
Rockwell Automation

 

Siemens

 
ABB

 

Codesys

 

IGSS

 

EcoStruxure

 
Jørn Rasmussen
Project Director
Allerød, Denmark
Klaus Christensen
Head of Automation and Data
Aalborg, Denmark