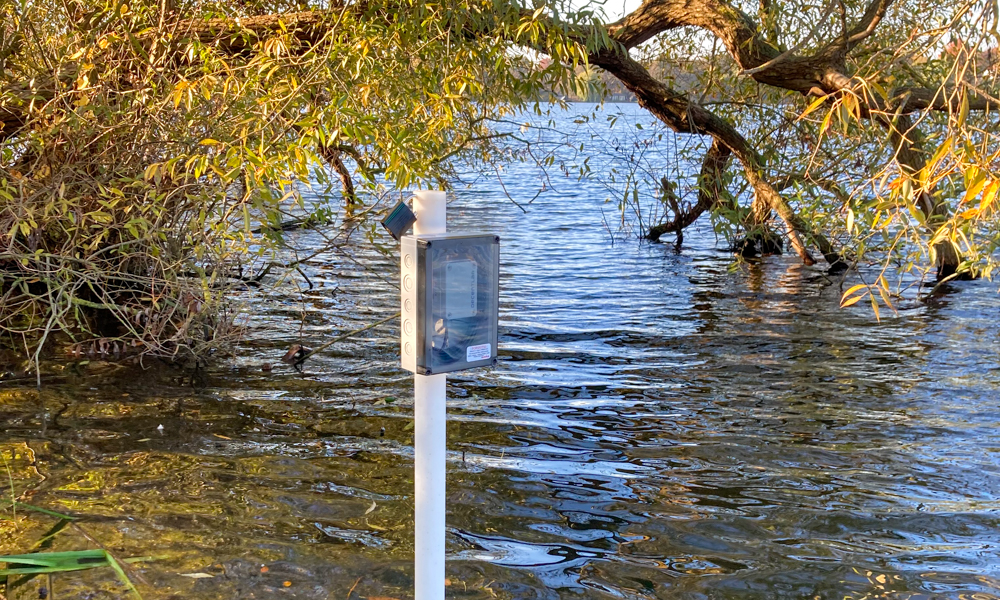 Advice on IoT and sensors - from setup and data collection to analysis and visualisation.
The Internet of Things (IoT) provides completely new opportunities for automation of tasks, advanced notification, prediction of events, monitoring and much more. NIRAS has solid experience in the field and makes use of the latest developments in IoT and sensor technology. 
We provide complete IoT solutions that suit your needs. From a needs study around the choice of sensor and IoT infrastructure to setup, installation, data visualisation and operation. Through the close cooperation of our professional advisors, data science specialists and BI consultants we are well equipped to give you advice in the development of tailored solutions so that you get maximum value from your data. 
Scalable IoT solutions 
Our IoT solutions are flexible and scalable, and we deliver both small and large setups. From parking monitoring, room sensors, radon monitoring and factory installations to water level monitoring. We can give you advice on every set up because we have experience with most, and can help further with advice tailored to your needs. 
IoT technology can be used, among other things: 
In the utilities sector for e.g. waste systems, the supply network, treatment plants, waterworks and heating plants.

 

In the environmental sector in relation to groundwater level, indoor climate, water quality in lakes, harbours, bathing water alerts and radon.

 
In urban areas for things like parking monitoring, behavioural patterns in traffic incl. speed, waste collection and snow removal.

 

For industrial purposes, e.g. production facilities and warehouse management.

 

In Facility Management, e.g. room registration, temperature control and indoor climate.

 
Web solutions and SCADA 
All IoT sensors today are battery powered and can be placed anywhere. NIRAS offers IoT solutions with both visualisation in web-based solutions and in SCADA systems. 
An example is our well-tested IoT solution for the installation and operation of water level gauges, which is competitive and allows data to be included in a larger sensor and data sharing network, through the NIRAS-developed vandkortet.dk. An affordable, technological solution targeted at a specific, professional problem. 
Klaus Christensen
Head of Automation and Data
Aalborg, Denmark
Anni Offersgaard
Sales & Market Director
Aarhus, Denmark