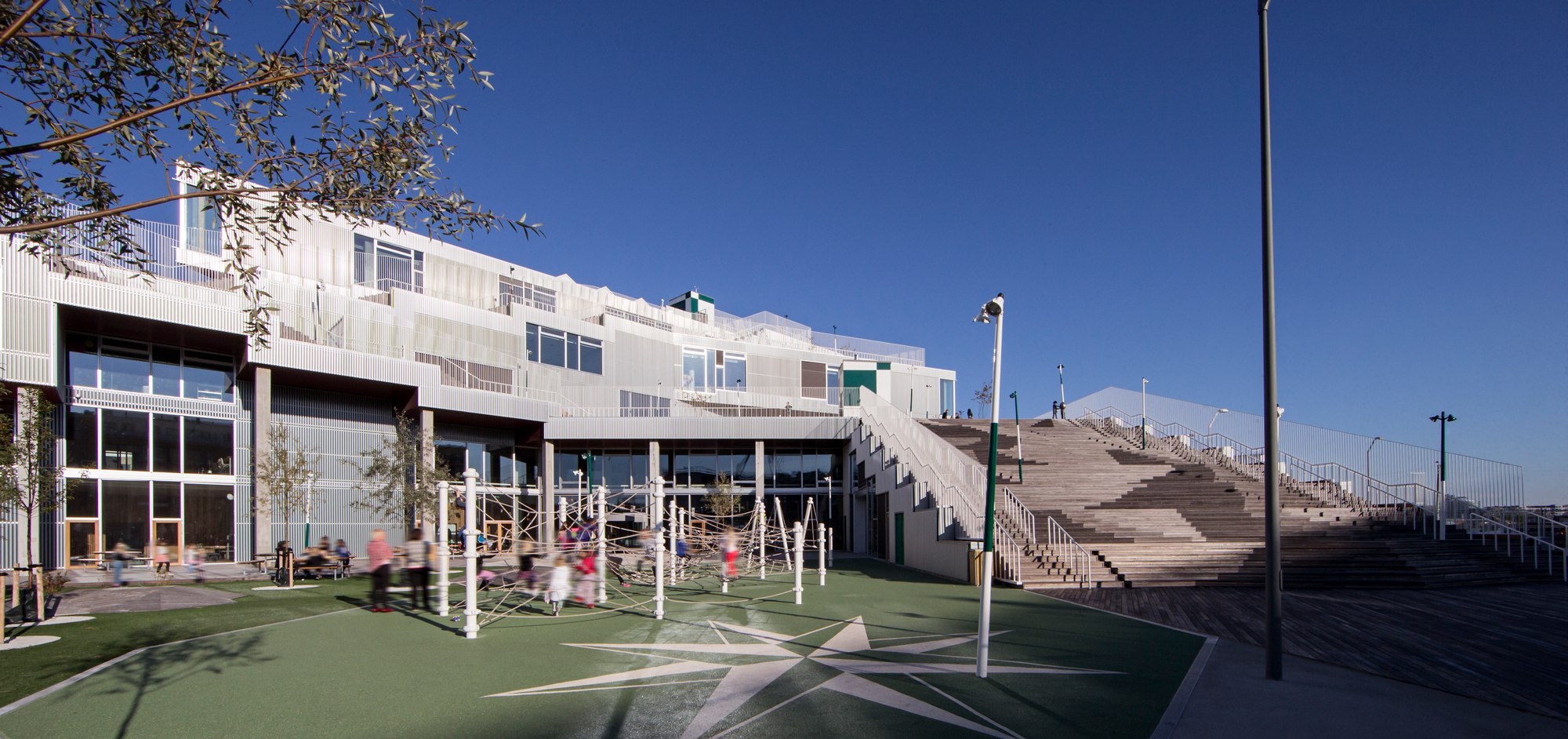 Foto: Jon Nordahl
Get help with the design and management of your building project. We offer professional project management backed by strong technical expert knowledge.
Complete solution
NIRAS can support your building project from the initial idea through to its completion. Our in-house team has the expertise required to support you through all phases of the project from conceptualisation, design, design management, construction and through to commissioning of the completed building.
Renovation and rebuilding
We renovate all kinds of buildings, regardless of age, type, size and functionality. We design and plan building service and maintenance projects, including new roofs, windows, installations etc. In addition we also advise on:
Energy renovation: meeting new stringent legal requirements for building performance.
Environmentally harmful substances: Localising and removing harmful substances within area site (including, for example, PCB, asbestos, radon, mould fungus, etc)
Building engineering physics: predicting and finding remedies for poor building performance in respect to humidity, heat, draughts, thermal bridges, etc.
Securing buildings against climate change: The increasing frequency of extreme rainfall events is leading to greater interest in protecting buildings from flooding. We can advise on the risk and cost-effective measures to protect buildings.
Demographic changes in the population now require that large adjustments are made to buildings for both teaching and living. We collaborate with many municipalities and housing associations to help them respond to these changes and to meet future demands.
Additionally, our experience covers renovation of industrial buildings, pharmaceutical facilities, sports facilities and other buildings worthy of preservation.
A good technical building design is built on collaboration
The design of a modern building is now a highly technical exercise and NIRAS has competency in design and construction as well as specialist areas such as fire, indoor climate, energy, acoustics and many others.
Coordinating the input from the many specialists now involved in building design requires effective project management. We attach great importance to our project teams and those who manage our projects. We select individual specialists carefully to ensure they have the right experience and that they understand how their areas of expertise intersect and interact with other issues.
In NIRAS we have great focus on listening to the contractor's, as well as the collaborators', wishes. At the same time we ensure that we also play an active part in the construction process with our competencies, at the right time and place – both in terms of a technical and project management plan.
In this way we believe that we can successfully design a building, that the contractor and users will be satisfied with for many years to come. Building survey and climate securing, where NIRAS asses the buildings condition, lifetime and renovation requirements.
Building survey
Building surveys are undertaken for a variety of purposes, but typically involve a detailed assessment of a building's condition, lifetime and renovation requirements. NIRAS has wide ranging competencies within all categories and types of assignments.
The purpose can be anything from a detached home-owner's annual examination of their house, to systematic inspections undertaken in connection with the operation and maintenance activities of public institutions and housing associations.
The end product of these building surveys can be status reports, maintenance plans, investment budgets and/or value statements.
Climate change risks have become more and more important and this is reflected in our building surveys. We inspect the building envelope to understand potential water penetration risks, e.g. with 'Climate adaptation'. Additionally, we also assess risks of water intrusion from surface or ground water flows, including for example localized flooding arising from public sewerage overflows.
NIRAS can prepare a flowmap or flood map, that identifies the likely flow of surface water within a site or in surrounding areas. A "bluespot" analysis can then be undertaken which indicates where the risk of surface water penetrating the building is greatest. Options for protecting the building from flooding can then be identified based on this information.
Maintaining normal operations, even during the rebuilding
We have considerable experience with rebuilding and updating existing hospital buildings and installations, including those related to both somatic and psychiatric healthcare.
In most cases we have completed assignments on hospitals that have been able to maintain their operations, whilst our building works take place. NIRAS utilizes this experience and incorporates operational considerations in to planning.
To develop and strengthen the technical profile for our team members, we have created an 'experience group' across our various offices. In this way we ensure that our experiences and learnings from projects across Denmark are shared amongst our employees and applied to all of our projects.