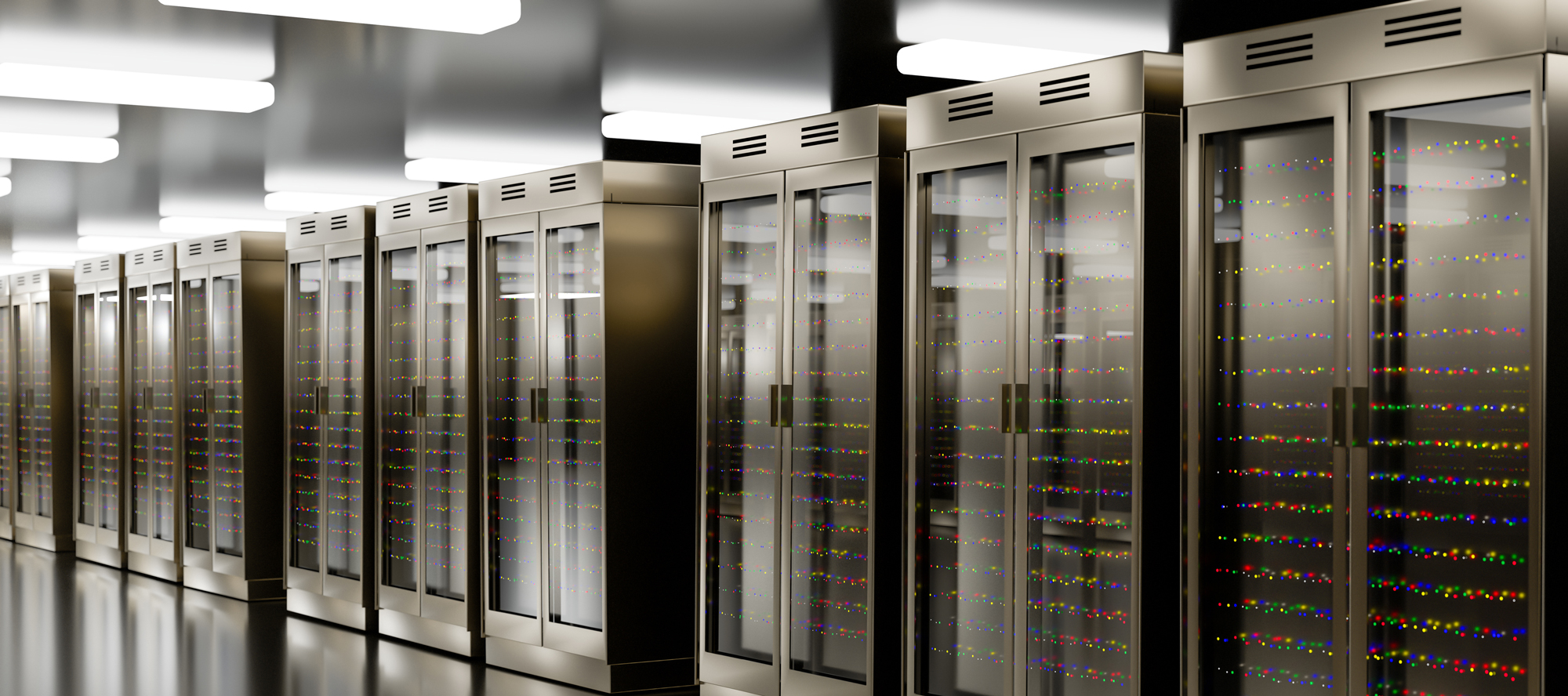 Establishment of data centres in Denmark
In NIRAS, we have specialised in supporting large international technology companies with establishment of data centres in Denmark.
Designing and constructing the huge data centres requires very specific skills and knowledge, which often lies with well-known multinational collaboration partners. These companies need a strong local collaboration partner. With our local knowledge and extensive experience working in the local context and under the regulatory requirements, NIRAS is exactly the strong advisor that the large multinational companies need.
We help with:
Construction: "Localisation" within all construction disciplines, i.e. consultancy to the client in order to ensure that all Danish regulatory and norm requirements are met, including within building mechanics, ventilation, cooling, electricity, IT, indoor climate, acoustics etc.;
Environmental consultancy, including preparation of environmental impact assessments (EIAs) and environmental approval;
Energy consultancy in relation to the recycling of surplus heat;
Geotechnical consultancy related to the special Danish soil conditions;
Landscape architect work;
Fire safety strategy taking into account the high operational security requirements of a data centre;
Energy load calculations, according to Danish regulatory requirements;
Contact to Danish authorities on behalf of the client. Application for necessary permits, including application for environmental approval and building permit, etc.;
Inspection of the construction site within all NIRAS subject areas in order to ensure that all Danish regulatory requirements are complied with by the contractors, who are often foreign;
Commissioning management related to design, construction and commissioning;
Construction management, including scheduling and financial management, as well as assistance in obtaining construction tenders, etc.;
Working environment consultancy with knowledge of Danish legislation and culture. We take on the role as working environment coordinator in both the design and construction phase as well as the role as local working environment expert in contractor or construction management companies.
References
NIRAS has already assisted numerous clients with the establishment of data centres in Denmark. With the references below, NIRAS has gained several experiences with the construction of data centres for large international clients. Thus, in NIRAS, we have built a whole range of competencies within consulting regarding the design and construction of data centres in Denmark.
The three most important references are:
Data centre for a large international technology company in Viborg. NIRAS has designed the construction of the administration building for the data centre and has handled "localisation" of the data centre construction itself. NIRAS has furthermore handled the working environment coordination on the project, both in the design and construction phases.
Data centre for a large international technology company in Fredericia. NIRAS has provided environmental consultancy, including obtaining environmental approval. NIRAS has also contributed with "localisation", geotechnical supervision, fire safety strategy, energy load calculations, landscape design, etc.
Data centre for a large international technology company in Odense. NIRAS assists the client with "localisation", construction management, contracting, etc., primarily in the construction phase. In addition, NIRAS handles the working environment coordination for the client in the construction phase.