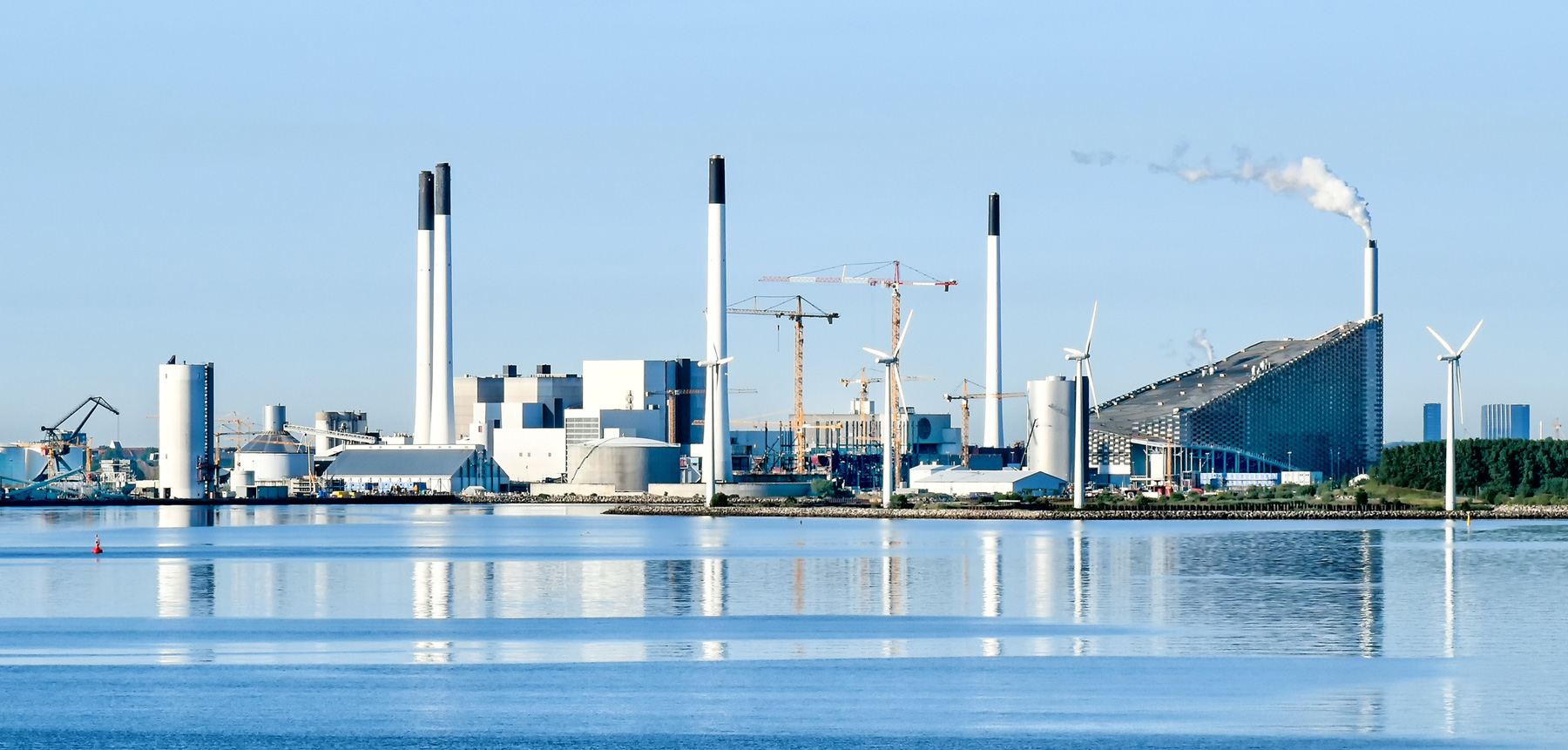 We are world experts in wind and solar energy and in utilising biomass such as straw, wood chips, waste and biogas replacing fossil fuels for the production of steam, hot water, chilled water, and electricity. Our expertise encompasses all aspects of the transition from fossil to non-fossil energy production.
With over 30 years of experience, we are the frontrunners of this energy transformation in terms of expertise, experience, and capabilities. Along with our rich heritage, we are at the forefront of developments in new technologies.
Within this space, we have successfully delivered numerous district heating and cooling projects where waste heat from industrial processes and sewerage treatment plants is being recovered for district heating or conversely, waste heat from cooling purposes is recovered by use of heat pump solutions (electrical, absorption) and utilised for adjacent industrial facilities.
Unfolding enormous energy potential in ports
The possibilities for utilisation in a port environment are enormous, but also manageable. The changes can be started with just simple alterations to existing processes such as the installation of solar panels on an office roof and built from there. We provide assistance throughout the project development phases.
This includes everything from planning, pre-feasibility studies, feasibility studies, environmental impact assessments and strategic environmental assessments, technical design, project management and procurement, to supervision of construction sites.
We boast vast experience in many renewable energy technologies, which allows us to tailor the correct green energy transition to each client's environment, budget and aspirations.
Services:
Solar PV and solar thermal
Co-generation based on waste
Hydrogen
Biofuels through power-to-x, carbon capture and storage
Heat pump systems
On and offshore wind energy
Biomass or biogas
Waste-to-energy
Thermal energy storage
District heating and cooling systems
Andrew Walker
Associate
Edinburgh, United Kingdom
Adam Sharp
Associate
Ascot, United Kingdom