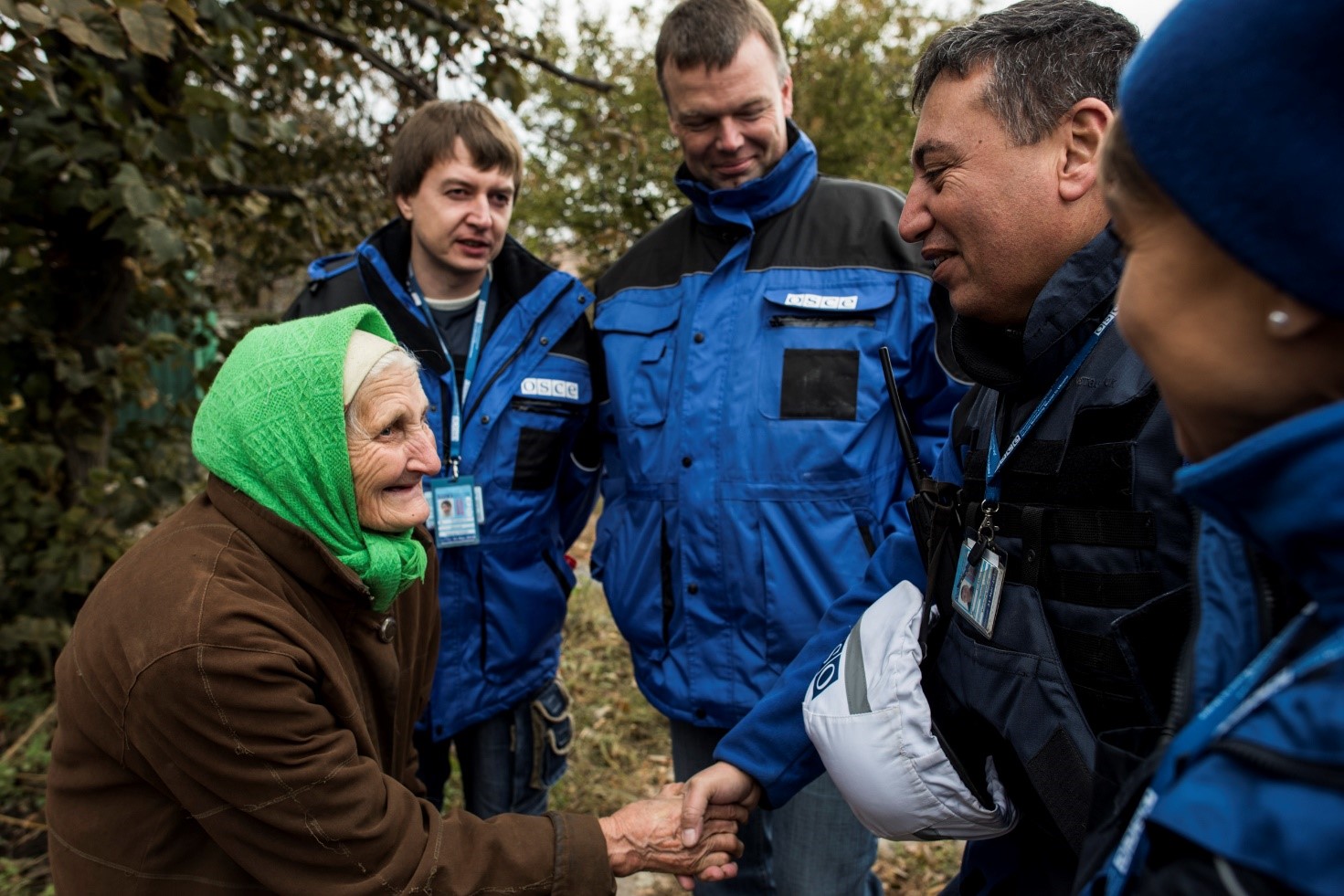 We help contribute to peace and stability in the the world's conflict zones
The absence of peace and stability is the number one enemy of reaching the Sustainable Development Goals (SDGs) in a world where, according to the OECD, 80% of the poor will live in conflict zones by 2030.
The field of peace- and security-related development cooperation is growing as a result of the alarming increase in the number of violent conflicts around the globe. Increasingly left to fend for themselves due to weak governance, already disadvantaged groups of global poor are forced to flee their homes, creating new demographic challenges. Conflicts (compounded by climate change and extreme poverty) perpetuate fragility of countries and systematically undermine the development in both poor and former middle-income countries.
In light of this reality, donor and recipient countries are adapting and aligning their approaches, integrating foreign policy, development and humanitarian instruments. With the imperative to react to and act within situations of instability and conflict, development actors are increasingly focusing on conflict prevention and resolution, mediation, state and peace-building and strengthening of resilience to crisis as well as irregular migration.
In the last five years, NIRAS has implemented about 180 projects in 35 of the world's most fragile and conflict-affected states.
At NIRAS, we believe that addressing the challenges of preventing violent conflict and sustaining peace require expertise and experience from working both on and in conflict.
We have over 20 years' experience of contributing to the prevention, resolution and mediation of conflicts and building of stability, resilience and long-lasting peace in fragile, conflict-affected contexts.
We have successfully lead assignments that have enhanced the ability of communities to resolve and prevent conflicts and supported drivers of sustainable change in conflict-affected areas.
Our work in strengthening institutions and empowering civil society in places of protracted conflict and instability has contributed to building community resilience to violence. We are aware that development interventions influence conflict settings and thus carefully assess the role we play, the change we drive, and the assumptions we make in order to create positive impact where we work and avoid doing harm.
NIRAS has a strong record of managing nexus projects, where development aid, humanitarian assistance, and security overlap. We also have proven experience in managing multi-million-euro funds focusing on conflict, stability, security and migration.
Some of the services we can offer you include:
Inclusive and sustainable conflict prevention, peacebuilding and security sector reform.
Tested teams of respected professionals highly experienced in managing complex and sensitive conflict contexts.
Strong in-house capacity combined with easy access to thousands of relevant external experts in conflict management.
Extensive expertise in strengthening institutions and empowering civil society organisations in countries affected by protracted conflict and instability.
Conflict sensitivity analysis – conflict integrated assessment and planning.
"Do no harm" principles across programming and high standards of duty of care procedures.
Monitoring, evaluation and learning support
Facilitation of training courses, workshops & seminars.
See also:
Peace & Stabilisation Response
Supporting migrants, refugees, and host communities in the Horn of Africa
NIRAS' work in peace, stabilisation and migration