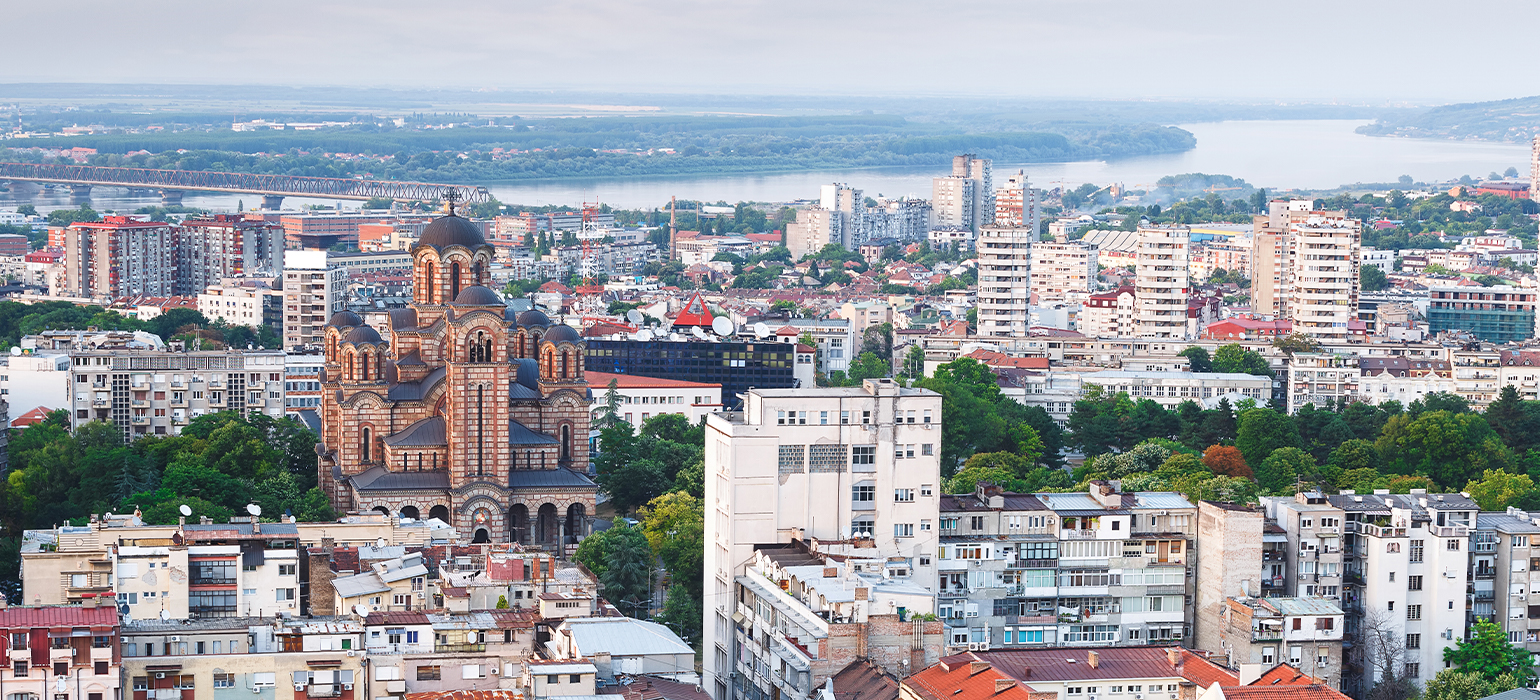 Serbia
NIRAS began working in Serbia in 2003, and has since then built local expertise and knowledge of the Serbian and Western Balkan context. Our office in Belgrade was initially established in 2010 as a representative office with the aim of providing a more hands-on and tailored approach to the projects that are implemented in the country and the region at large. Since its establishment, the office has thus functioned as the focal point for NIRAS' development projects across the region.
Our long running experience in Serbia has provided us with insights into the country's development priorities and it has furthermore led our staff to build expertise in issues such as sustainable energy and environment, education and employment, agriculture and rural development, as well as public administration reform (including EU accession support). These key priorities drive development cooperation in Serbia, as well as the projects we implement.
Among the projects we have been involved in are:
A special focus on engineering project management
Through decades of work with technical assistance projects in the field of the energy efficiency and renewable energy for national and local authorities, utilities, buildings and industries, NIRAS' team in Serbia has also gained a profound understanding of and experience in the best engineering practices covering all phases of the project cycle – from embryonic planning to life-cycle care and maintenance. The services offered for all project stages include planning, feasibility studies, scoping and pre-projects, input to environmental impact assessments and consenting, due diligence, preliminary and detailed design, tender documentation preparation, modelling, construction supervision and overall project management.
We are currently implementing several engineering projects in Serbia and the Western Balkan region, including:
The Framework Agreement for Western Balkans Renewable District Energy in the Western Balkans (ReDEWeB) Programme which aims to increase investment in Renewable District Energy systems in the Western Balkans.
Improving the District Heating Performance in Gjakov project, in which the Municipality of Gjakova will replace its outdated district heating plant with a new one employing cogeneration technology (i.e. combined heat and power). The plant will be fuelled with biomass which includes wood residues from forestry, wood waste from primary and final-wood processing, and vine trimmings.
Supervision of the rehabilitation and construction of the Bulk and General Cargo Terminal of the Port of Smederevo, in which NIRAS is in charge of technical assistance in accordance with IFI/EIB standards and FIDIC contractual conditions.
With our track record of delivering successful projects, we are a trusted partner for international and national donors such as the European Commission through EuropeAid and Swiss Development Cooperation.
As most of the major international consulting firms are represented in Serbia (through representative offices or Ltd companies), NIRAS Serbia endeavours to develop good cooperation with all of them, especially those with whom we have a compatible complementary portfolio.
Office in Belgrade
Our office was originally opened in 2010 as a representative office. In 2016, we expanded our presence in a significant way, establishing a full- fledged LTD local office in Belgrade and locating key organisational functions in the country. Today, 35 fulltime staff work in our Serbian office in a dedicated Tender Support Unit, a separate EU Frameworks Contract Unit, and across technical areas on the implementation of local, regional and international projects.
NIRAS
Koste Jovanovica 3
11010 Belgrade
Serbia
T:+381 11 74 50 640
E: jic@niras.com