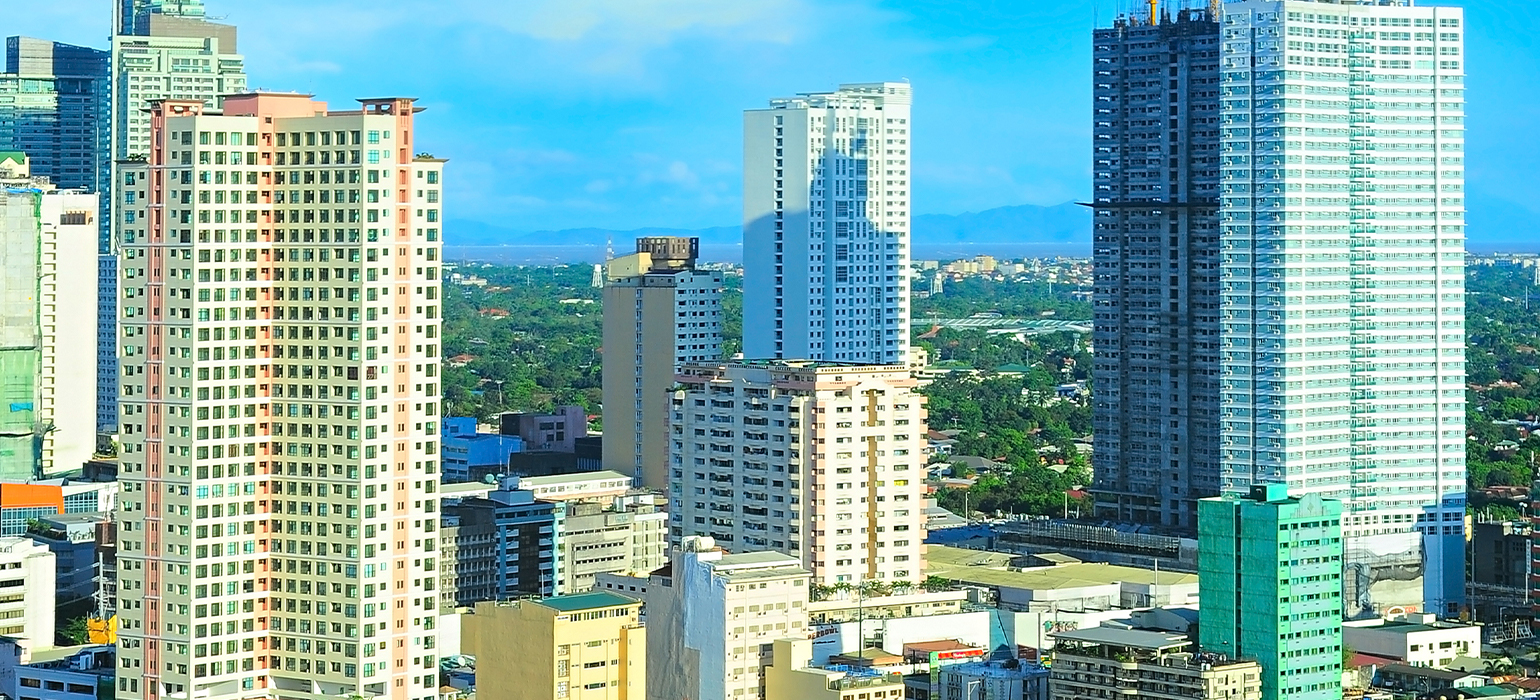 NIRAS in Manila, Philippines
Philippines
NIRAS has been implementing projects in the Philippines on and off for the past two decades. However, we have been uninterruptedly present since 2018. We mainly provide our services in-country but we also implement projects regionally.
We actively work in the Philippines, Cambodia and Viet Nam as well as in various regional assignments that involve networks of private, public sector, non-government and academia partners in the ASEAN region. We spearhead the network of the NIRAS offices working in international development in Asia and the Pacific.
We provide services within the field of:
Climate Adaptation and Resilience
Agriculture and food security
Private sector development
Gender and Human Rights
Urban Development
Governance
Monitoring, Evaluation and Learning
Sustainable Energy
Sustainable Urban Development
Governance and gender/social mainstreaming and inclusion
Following are some examples of our project work. 
Social Development
NIRAS Manila currently manages the Strengthening the Transition of Vulnerable Communities Affected by the Malolos-Clark Railway Project. The project will assist the project-affected people (PAPs) of the Malolos-Clark Railway Project, financed by the ADB and JICA, using the graduation approach (GA) to develop livelihood programmes based on their individual contexts and productive assets. The NIRAS-led consortium will provide access to training, coaching, and other support services to enable PAPs to "graduate" from extreme poverty. The best practices and lessons learned from employing this model will serve to improve future policies governing resettlement.
Natural resources management and environmental sustainability
Since 2019, NIRAS Manila has been managing the ADB project Protecting and Investing in Natural Capital in Asia and the Pacific - Public Awareness and Demand Reduction, which aims to combat organised environmental crime in the Philippines through three key components: (1) legal and institutional reforms, (2) capacity-building activities, and (3) demand reduction measures. NIRAS is currently implementing the third component of the project focusing on public awareness and demand reduction. The component aims to (1) increase public awareness of the direct impacts of illegal wildlife trade on biodiversity and ecosystem functioning and services, and (2) implement demand reduction measures for at least two identified IWT priority species in the Philippines.
Despite the challenges in data collection during the strict COVID-19 lockdown measures in the country, our experts have managed to develop innovative solutions to advance data collection without face-to-face interaction. A Communication, Education, and Public Awareness Campaign (CEPA) Strategy was also delivered to help increase awareness on the effects of illegal wildlife trade and inspire stakeholders into action and to influence and effect societal and legislative changes.
Water
As a regional hub for the ADB market,  NIRAS Manila is providing management support to the ongoing ADB-funded Climate Adaptive Integrated Flood Risk Management (CAIFRM) Project. The project will support the Vietnamese government's implementation of the flood risk management (FRM) plans for the Red-Thai Binh River and the Ma River through three outputs to achieve the outcome: effective and sustainable FRM systems are operational and well-maintained.
Agriculture and agro-industry
The Mindanao Irrigation Development Project is currently assisting the Government of the Philippines to increase productivity and climate resilience of irrigated agriculture in Mindanao by (i) strengthening irrigation planning, design, and management capacities; (ii) developing efficient and climate resilient irrigation systems; and (iii) adopting climate resilient irrigated farming practices. Among the services provided are assessment of project feasibility; assessment of hydrological, agricultural and natural resource endowments of the proposed project area, as well as the existing social context; and review of the availability and capacity of existing irrigation and agricultural support services, and determination of the need for enhanced extension services to develop and support the proposed cropping systems.
NIRAS Manila manages the technical assistance and provides liaison to ADB and government stakeholders.
Gender and Human Rights
NIRAS Manila currently manages the ADB- and UN Women-supported project Gender-Responsive Procurement (GRP) in the Asia Pacific: Assessment and Recommendations for Supporting Women-Led Businesses, which aims to identify entry points for advancing women-owned businesses in the Asia Pacific region through a regional benchmarking study on gender-responsive procurement. Services being provided by NIRAS under this contract include gathering data; providing a regional analytical overview of existing GRP practices; conducting value chain analyses of selected sectors; and providing recommendations based on global practices for government and private sector stakeholders.
Education, Skills and Employment
The education sector was adversely impacted by the COVID-19 pandemic. To adapt, the Department of Education (DepEd) opened schools using open distance education in lieu of face-to-face classes. ADB is responding through a technical assistance that will support DepEd's efforts in designing EdTech-based distance education using low-cost tablets for Grades 7-12 and training of staff on delivery of blended learning. NIRAS Manila implements the TA-6670 PHI: EdTech Solutions for Last Mile Schools in COVID-19 (54404-001), which aims to build on international experience on education technology (edtech); test the approach in a disadvantaged, remote setting; and identify best practices and lessons learned for edtech solutions during and post the coronavirus disease (COVID-19) pandemic.
Office in Manila
Our office was officially opened in 2018. We have eight full time employees, which includes administrative staff.
NIRAS Asia Manila Inc.
Regus Net Cube Centre Inc.
19th Floor Marco Polo Ortigas Manila Ortigas Center Brgy San Antonio Pasig City 1605
Manila, Philippines
T: +63 917-650-6519
E: AIN@niras.com