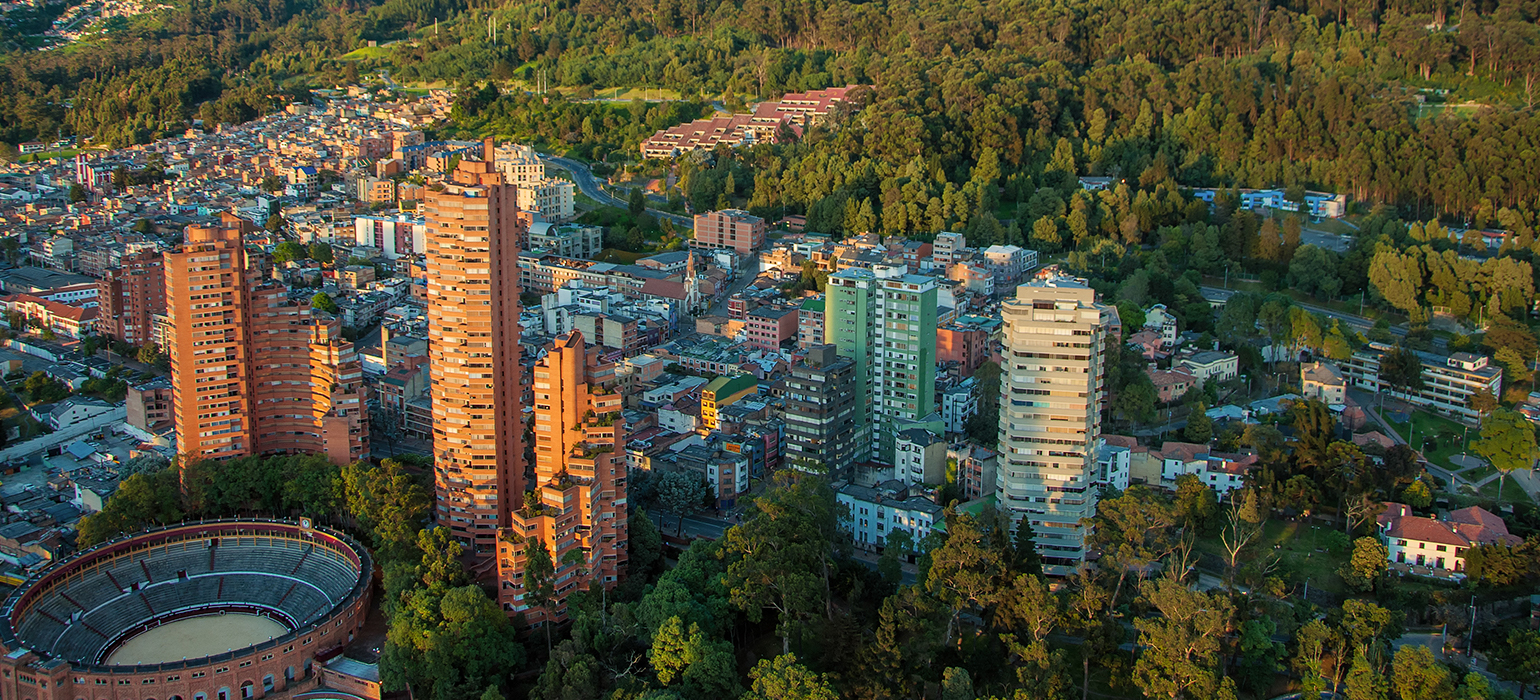 NIRAS in Bogotá, Colombia
Colombia
We have been implementing projects from Colombia for more than 15 years.
We continuously provide support to other NIRAS offices in the tendering process for the region. Some of the projects we are/have been involved in include:
Reducing plastic waste in the Americas – Ensuring sustainable consumption and production patterns" project in Colombia and Brazil
Support to Perú in the transition to a Circular Economy,
Technical Assistance Business Development support to productivity and growth for the Forest Sector of Jamaica
EU goes to PDAC
Our services range within the field of:
Climate adaptation and resilience
Sustainable energy
Water and sanitation
Agriculture and food security
Private sector development
Finance and investments
Gender and human rights
Urban development
Peace and stability
Governance
Monitoring, Evaluation, and Learning
Framework contracts
Office in Bogotá
Our office was opened in 2018, and consists of five full time employees. We have a strong network of local consultants in the region.
Our office works as our regional office for Latin America and the Caribbean.
NIRAS America Latina S.A.S
Calle 69a No. 4-47, Ofs 4-5
110231, Bogotá
Colombia
T: +571 926 1217 / +57 316 839 6581
E: kaa@niras.com 
Read more in our brochure: NIRAS in Colombia