NIRAS Life Science Academy: Participants in new graduate programme were sent on bootcamp
NIRAS Life Science Academy recently held its traditional bootcamp, where 10 participants in our 2-year graduate program were put to the test during four days of team building.
December 10, 2021
For the next two years, they will undergo a combined work/training course that gives them the best possible start to a career in the pharma, life science and food sectors.
"The things bootcamp taught me how to contribute to a team in the best possible way, and how to make use of the team's strengths, just to mention a few things. The bootcamp really connects people. Normally it could take several months to build a bond between colleagues, but we managed this in four days," says Fazil Hussein, who holds a degree in mechanical engineering from DTU, Technical University of Denmark.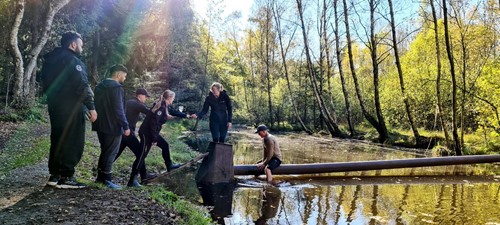 The bootcamp strengthens teambuilding and interpersonal skills
At the bootcamp, the graduates work under pressure to improve their team building skills. There is emphasis on the human dimension, such as learning to interpret the behaviour of others. You build trust and get to know your own reaction patterns when solving tasks that require different sorts of employees. You must be able to both contribute and listen.
"It is important that you move out of your comfort zone and try something new. If you stay in the same place, then you are in fact moving backwards, because the rest of the world is constantly moving forward. Development is happening all the time, so you have to make sure that you get your knowledge updated continuously to be able to keep up, "explains Wasim Saeed, who has a degree in engineering from DTU.
This insight can be very beneficial when working in a company as a consultant. A consultant must be able to collaborate with many different colleagues, often under a certain degree of pressure. Your development often advances more when you are on the edge of your comfort zone. This is where you become aware of your own potential and can unleash your talent.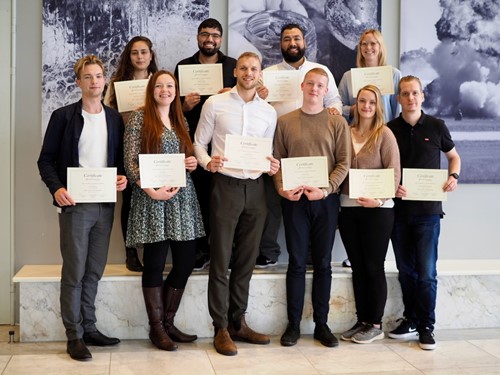 Graduate team from many different fields of education
However, the bootcamp is just a single element of the graduate course, which also includes mentoring, coaching and ongoing progress talks. After the bootcamp, the team participated in the programme's first teaching module: GMP and Quality Understanding. The course gave them an understanding of the quality mindset that serves as the foundation for production of both medicines and food.
The rest of the course consist of classes with subject-relevant topics related to the pharma, life science and food industries. As a graduate, you quickly learn to adapt in order to handle many of the important tasks that you are required to solve as a consultant.
"This year we have gathered a team that represents many different fields of education. This variety supports the group dynamics and also creates a space for professional sparring and self-reflection. We look forward to guiding our graduates in their future development, "says Susanne Drasbæk Bertram, group leader at NIRAS Life Science Academy.
Frank Winther-Hinge
Vice President, Business Unit
Allerød, Denmark
Susanne Drasbæk Bertram
Team manager
Allerød, Denmark
Anita Birgit Petersen
Senior Consultant
Allerød, Denmark