Green Accelerator funds set to boost businesses affected by COVID-19
NIRAS support is behind a facility established to help mature and market-ready Danish green innovations get ready for export
February 25, 2022
To date, Danmark Export Credit Agency's Green Accelerator has approved 15 projects, totalling DKK 15 million or €2 million. Projects supported by EKF Green Accelerator cover energy optimisation, water purification, biomass, biological pest control and urban transport. Export countries include the United States, Australia, Finland, Poland, Sweden, Norway, Japan, India, and China.
Described as the most significant global challenge of modern times, the COVID-19 crisis has had immense social and economic impacts on all aspects of society. Like elsewhere in the world, the pandemic propelled the Danish businesses community into a precarious situation, hitting export industries especially hard. At the same time, the crisis has provided opportunities for initiatives focused on green solutions supporting the sustainable development agenda. There are an abundance of Danish green solutions waiting to be exported abroad, contributing to sustainable investments and job creation at home and supporting Denmark's progress on the path of economic recovery.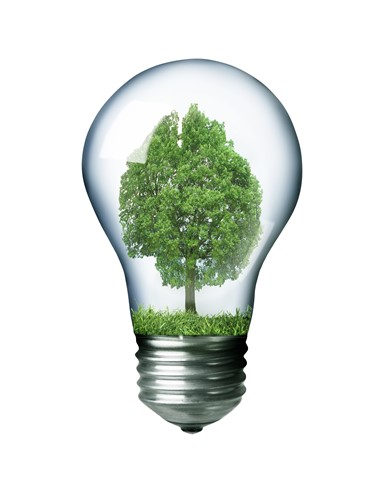 To meet this demand, at the end of 2020, the Danish Parliament allocated DKK 30 million (about €4 million) to Denmark's Export Credit Agency (EKF) and its Green Accelerator programme to support Danish export companies working towards a transition to the green economy. This amount has since been increased, putting the pool at a total of DKK 85 million or close to €11.5 million.
In 2021, NIRAS supported EKF in implementing the scheme and assisted with assessing the first three rounds of applications. EKF has set up a grant committee of internal and external experts to evaluate applications. So far, there have been 15 grants totalling just over €2 million. With a new advisory contract for 2022–2023, NIRAS's Fund Management Team will continue to assist EKF with managing the funds, including the technical and financial assessments of the applications submitted to EKF's Grants Committee.
Expanding NIRAS' green transition catalogue
 Supporting and helping green start-ups mature is not a new endeavour for NIRAS. Since June 2021, a 5000 m2 warehouse near NIRAS' headquarters in Allerød has housed the NIRAS Green Tech HUB – a space for green start-ups looking to scale up production and services to increase their market readiness level. The idea is for the HUB to provide a supportive and innovative environment where budding businesses can learn from each other and receive mentoring from NIRAS' experts. These close collaborations will foster closer ties and stimulate both the individual start-ups as well as NIRAS' business activities.
EKF Green Accelerator project from Call 3: Breakthrough export of channel-UV systems for wastewater disinfection in China and India
Dangerous microorganisms found in wastewater are commonly treated with chlorine but come with side effects of harmful by-products and high maintenance costs due to the requirements in the de-chlorination stage. Ultraaqua A/S and Brønderslev Stål A/S collaborated to create a more sustainable and cost-efficient wastewater disinfectant to be exported to Indian and Chinese markets. The companies' innovative channel-UV design increases energy efficiency and capacity whilst protecting vital water resources. 
Meet three of our NIRAS Green Tech Hub residents:
Maturix is developing a smart solution that can help optimize the use of resources on construction sites using sensors and data from multiple resources
With circular economy at the very core of everything they do, ORCA wants to become the landscape architectures leading the way towards a more sustainable construction and landscaping industry
Over time, Slow Forest Coffee's goal is to be the most transparent coffee in the world and fulfil an even bigger dream – to regenerate and preserve forests globally
You can read about all 11 residents here
Since its launch, the HUB has made agreements with 11 start-ups, ranging from businesses promoting forest conservation to vertical farming to plastic recycling. The common thread is that they all share a vision to help transition industries towards a more sustainable world. Next on the agenda is the NIRAS ACCESS-TO-MARKET programme, designed to validate their product-market fit.
The application deadline for the ACCESS-TO-MARKET programme is 7 March, with the kick-off on 30 March.
Applications for Round 2 of the EKF Green Accelerator open on 25 April and close on 20 May 2022. Round 3 of applications will take place in October/November 2022.
You can read more about EKF Green Accelerator here and more on the NIRAS Green Tech HUB here.