What's next after COP27 for African countries? Four actions to impact change
Our Africa Director, Florence Gatome, and Business Development and Project Manager, Isaacnezer Njuguna, both based in Nairobi, Kenya, discuss the repercussions of COP27 on African nations struggling with the effects of climate change. They suggest some closely interlinked action points that governments and other African stakeholders can adopt post-COP27 to drive an impactful climate agenda.
November 30, 2022
The air of anticipation surrounding COP27 was at an all-time high, as evidenced by the large turnout of dignitaries and negotiators, especially from Africa. Expectations were that what had been dubbed "the African COP" would highlight the continent's struggles in adapting to the shocks and stresses of climate change. 
Indeed, the journey to COP27 has not been easy for Africa, one of the perceived "losers" of COP26 where it became evident that developed countries had fallen behind on their climate finance commitments and were not ready for a 'loss and damage'-related fund to compensate vulnerable emerging markets for climate impacts.
While still reeling from the economic impacts of COVID-19 pandemic, the extreme weather events preceding the November 2022 summit emphasised the need for action and support. There has been unprecedented drought and famine in the East and Horn of Africa region – the worst experienced for over 40 years – catastrophic floods threatening millions of families in West, Central and Southern Africa; and deadly heatwaves in North Africa.
The message was and is clear - Africa is suffering.
Powerful declarations rang out during the event, the most notable being the UN Secretary General's opening analogy that "We are in the fight of our lives. And we are losing... We are on a highway to climate hell with our foot still on the accelerator." These, and many other remarks underscored the urgency and set up the tone for delegates and negotiators.
Reflecting on the summit, there were a few "wins", the commitment to create a dedicated fund for loss and damage to assist developing countries being the most critical.
However, while the establishment of a seriously resourced loss and damage fund remains to be the litmus test for the success of COP27, translating into action and building on the commitments of this year's summit will be key for both country and continent-wide climate action.
The onus to leverage on COP27 successes and cross-learnings rests largely on Africa governments' shoulders. Thus, we want to turn to the question – What's Next for Africa After COP27? Following are four closely interlinked action points that governments and other African stakeholders can adopt post-COP27 to drive an impactful climate agenda.
1. Technology and Innovative Financing is the Way to Go. COP27 saw the launch of a new five-year work programme to promote climate technology solutions in developing countries. "Literal" interpretations of innovations, including climate technologies, have seen widespread recognition, with calls for investments in a climate tech ecosystem as a sustainable frontier for achieving Africa's transition targets. For example, in the Africa Economic Outlook 2022, the African Development Bank underscores the need for innovative and technological solutions towards developing climate products that unlock the path to green transitions in Africa.
However, another aspect of innovation that is key to post-COP27 is the identification and adoption of innovative climate finance products and solutions. The inadequacies of traditional financing instruments, including public, multilateral and bilateral institution financing, has been widely documented. Calls for African governments to invest in innovative and disruptive climate finance instruments, including green bonds and loans, debt-for-climate  swaps, and carbon markets ought to be seriously considered for the continent to realise and bridge the existing climate finance deficits.
To invest in and drive climate technological and financial innovations, conscious and concerted efforts must be made to build institutional capacity, along with the regulatory and policy reforms necessary to unlock and accelerate investments on the continent.
NIRAS continuously provides technical assistance and facilitates policy dialogue in various sub-sectors including climate-smart agriculture, energy access and renewable energy, working to build governments' institutional and human resource capacities to deliver climate actions through innovative products and solutions. For example, in Zambia, we piloted micro-finance as a vehicle for driving climate resilience in rural areas, under the World Bank-funded Pilot Programme for Climate Resilience.
2. Keep the Private Sector Close. The leveraging role of the private sector in bridging climate finance gaps in Africa has been greatly underscored. Climate Policy Initiative's (CPI) 2022 study on Africa's climate finance landscape shows that the private sector contributed only 14% ($4.2 billion) of total climate finance in Africa, compared to 37% in South Asia and 49% in Latin America and the Caribbean. Post-COP27, Africa thus needs to go on the offensive in charming the private sector. A recent study by the IFC highlights commercially viable products and solutions and technological innovations as a prerequisite for private sector investments. Thus, it will be important for governments to leverage innovative financing instruments to matched-risk private sector investments. Additionally, it will be critical for governments to create enabling environments for the private sector, including policy and institutional reforms to remove any investment barriers and bottlenecks.
Notably, NIRAS has been supporting initiatives to derisk private sector investment in climate action, under the Mobilising Finance for Forests (MFF) programme – a £150M UK-government funded initiative managed by FMO – the Dutch development bank – which invests in sustainable land use and forestry companies. Under the programme, NIRAS is leading a Technical Assistance Facility, working directly with FMO and investee companies.
3. Strengthen Governance and Build Accountable Institutions. The enormous task of meeting climate finance contributions and conflicting priorities means African governments must ensure the limited available funding is properly utilised and results accurately captured to support current and future funding. This will be quite challenging, but governments must ensure their governance and accountability systems are robust so that funds are not lost through corruption, wastage or inefficiencies. This requires reform and strengthening of public financial management systems to ensure effective budget formulation and execution, accounting and reporting, and auditing that will enable proper management of climate financing. It will be difficult to continue to mobilise climate financing if available funding is not well utilised or there is a perception that a government lacks transparency and accountability. 
NIRAS continues to champion SDG 16, working with stakeholders to build strong institutions and strengthen public sector functions, including financial governance. In Mozambique, for example, we worked with diverse government institutions to strengthen their financial management processes by providing tailored trainings, technical assistance and capacity development services to ensure effective utilisation of public revenue and funds. 
4. Build Capacity for Locally-led Action. Local communities are at the frontline of climate change shocks and impacts and need to be better equipped for adaptation. With many African nations having decentralised governance systems, it is imperative to devolve climate action ‒ including financing of local climate action programmes and building decentralised and local institutional capacities ‒ to implement contextualised programmes and initiatives. There is also a need to streamline collaborative action and investments by all stakeholders (public, private, civil society/humanitarian) to enhance efficiency and impact at local levels.
NIRAS is one of more than 80 organisations that are signatory to the Principles for Locally Led Adaptation, which guide more equitable and effective adaptation where communities are given an effective voice in prioritising, decision-making, and implementing the actions that most affect them. We have successfully applied these principles on the MFA Finland funded  community-led resilient water and sanitation (COWASH) project in Ethiopia, where we have worked to empower communities to develop, implement, contribute (finance) and operate projects that address their resilience needs under the framework of the innovative community-managed projects (CMP) approach. 
COP27 was an important event for Africa as it concluded with a historic decision to establish and operationalise a loss and damage fund. Africa governments must join hands with the countries behind the fund as well as the private sector to ensure the agreed actions are implemented and make COP27 a success.
This article is jointly authored by the NIRAS Africa Team, Florence Gatome (Africa Director) and Isaacnezer Njuguna (Business Development and Project Manager).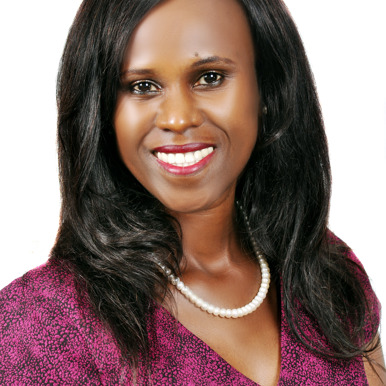 Florence Gatome
Africa Director
Nairobi, Kenya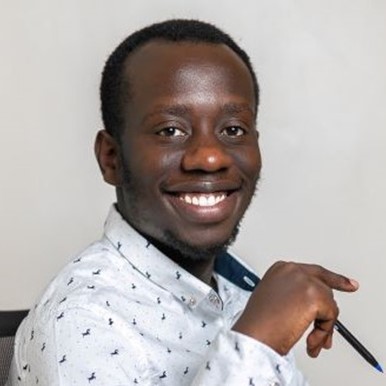 Isaacnezer Njuguna
Business Development & Project Manager
Nairobi, Kenya