What are we missing in the financial response to COVID-19?
To avoid the perpetuation of gender and other types of inequality, there has never been a more important time to ensure public finance management systems take into consideration the needs of all citizens, in all their diversity.
March 31, 2020
As the COVID-19 crisis hits country after country, the first priority has been an emergency health response followed by (or coupled with) a critical economic stability intervention. Other issues like gender equality or climate change, which might directly influence emergency responses, are too often cast as a distraction and put lower on the "to do" list. However, as most of us working with international development know all too well, ignoring such issues can even multiply the effect of the crisis if not addressed as part of the first response. Ensuring a more holistic approach cannot be left "for better times".
If we took an intersectional (1) perspective, then the virus would be just that — a virus — "assuredly deadly and destructive from a health perspective but without inciting increased abuse, poverty, and lost prospects," in the words of Megan O'Donnell from the Center for Global Development.    
Public finance management (PFM) systems are the first barrier of defense in both health and economic emergencies. As with other crises like Ebola and SARS, the outbreak of COVID-19 has shone a large spotlight on the response of PFM systems. There has never been a better time to show how can gender-responsive budgeting (GRB) can help ensure that the needs of women and men and all parts of society, including vulnerable groups, are being considered when using PFM systems to respond to COVID-19.
If you are not familiar with GRB, first let us briefly explain its purpose. With this tool, we ensure specific data on and knowledge of women and men's situations is included in all PFM processes. Simply put, it implies a budget that works for everyone's benefit through an equitable and fair distribution of resources. The International Monetary Fund, World Bank and other financial institutions have recently promoted the understanding that budget decisions can affect different groups of women and men in diverse ways.
So in midst of this global COVID-19 crisis, GRB may be the "go-to" tool to ensure we do not make fiscal and financial decisions now that have adverse consequences for women versus men and vulnerable populations in the longer term. If we, for example, look at possible PFM responses to COVID-19 - as described in the recently published IMF blog - we will see they are all related to finding and re-directing budget funds through contingency appropriations, emergency spending provisions, expenditure reprioritisation, supplementary budgets or external grants such as business-support funding and others.
If governments were to apply GRB principles in deciding on actions funded from these emergency or reprioritised funds, then we might prevent the long-lasting consequences of gender-blind budget decisions that can lead to an increase care burden for women, loss of child care, loss of economic stability and increased violence against women.
In each and every response, we should be cognisant that COVID-19 highlights the multiple and interrelated levels of inequality that shape vulnerability to the infection and the personal, social, and economic impact of the crisis.
Following are just some of the gender issues decision-makers should carefully examine when developing new financial policies and measures.
Health work
Globally, 75-80% of healthcare workers are female. Despite their majority, a minority hold leadership positions, leaving many of their needs unmet, from planning interventions to shifts, for example. When planning a fiscal measure for health workers, women's representation and participation is essential to ensure informed measures. 
More caregiving and housework
Under business-as-usual scenarios, women and girls do more than their fair share of unpaid care work, but in a pandemic situation, this is multiplied. COVID-19 patients, self-isolating people, and children who remain at home all need care. All this "looking after" — unpaid caring labour — will fall more heavily on women because of the existing patterns at household and workforce level. Fiscal and financial measures must take this into account. Measures such as lockdown and self-isolation are in the immediate term increasing (mainly) women's care burden, and measures must be put in place to ensure women will not be trapped in unpaid work when the immediate crisis is over. New grant schemes funded through government need to take into account the "economy of care" and fund care services to release this burden primarily on women. In addition, governments should put in place targeted support and mitigation measures and ensure that resources are not diverted from essential services.
More economic stress
As women absorb more unpaid care responsibilities, they may begin to sacrifice income. Work interruptions and stoppages due to the Coronavirus, whether a result of layoffs or having to care for family members, will highly impact women. Lost hours translates to greater economic insecurity. Women tend to work in lower paid sectors and are often unregistered, so emergency financial measures must include also those without formal contracts to ensure that their livelihoods are safeguarded. In addition, the ownership structure of the companies varies, and we see women owning SMEs more often then large companies. This also need to be addressed when planning fiscal responses, which are often directed at larger contributors to the budget.  
Increase in gender-based violence
Under "normal" circumstances, UN Women reports 137 women are killed every day by a member of their family. Research has shown how disaster situations often lead to an increase in gender-based violence as households come under economic and health-reated strain - being confined to the same space certainly cannot help the situation. The increased rates of violence have to also be weighed against service interruptions and school and work closures. For example, shelters for women fleeing violence may be particularly concerned about their capacity to keep their doors open in the wake of the Coronavirus.
These are just a few examples of the already existing inequalities that are being amplified during this crisis and will deepen further if governments neglect the gender dimension when preparing fiscal and financial responses to COVID-19. The GRB community, including practitioners, academics and budget-watching NGOs, is engaged to raise these concerns now when COVID-19 responses are being prepared. We are hopeful that financial community is listening.
(1) Intersectionality is a theoretical framework for understanding how aspects of one's social and political identities (gender, race, class, sexuality, ability, etc.) might combine to create unique modes of discrimination.
Sources: https://www2.unwomen.org/-/media/field%20office%20eseasia/docs/publications/2020/03/ap-giha-wg-advocacy.pdf?la=en&vs=2145
https://canadianwomen.org/blog/gendered-impacts-of-coronavirus/
https://reliefweb.int/sites/reliefweb.int/files/resources/Gender%20implications%20of%20COVID-19%20outbreaks%20in%20development%20and%20humanitarian%20settings.pdf
https://www.unwomen.org/en/news/stories/2020/3/statement-ed-phumzile-covid-19-women-front-and-centre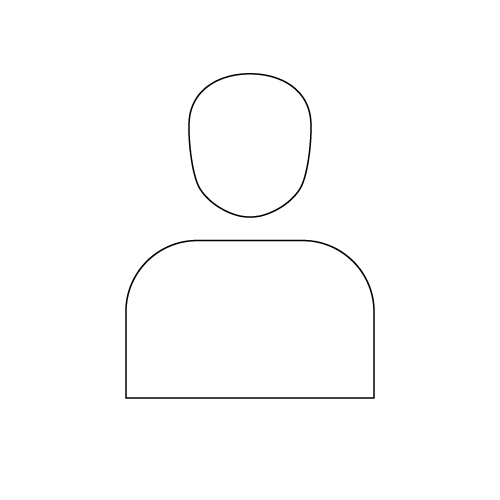 Maja Bosnic
Business Development Director
Stockholm, Sweden
Maja Bosnic is an economist, specialised in public finance management (PFM) and gender-responsive budgeting. Originally from Bosnia and Herzegovina, she has worked in international development from the start of her career, and was recently a Team Leader for te Sida-funded Gender-Responsive Budgeting project in Ukraine. Maja has always been interested in bringing human rights and a gender perspective into public finance, and has been at the forefront of developing new instruments on how to do that (e.g., PEFA Gender-Responsive Framework, a system to measure inclusion of gender perspective in budget and finance systems globally).
Contact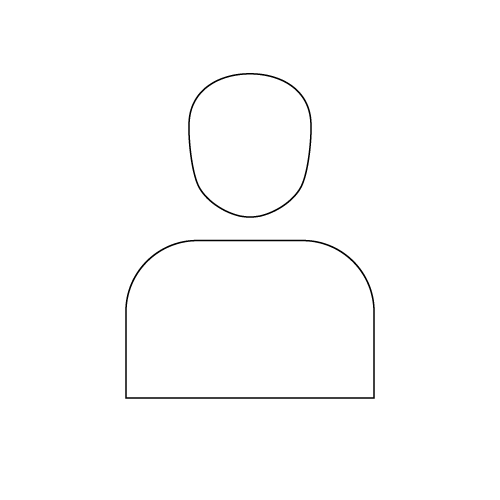 Catharina Schmitz
Sector Lead Gender Equality & Human Rights
Stockholm, Sweden
Catharina Schmitz is NIRAS  Technical Director for Gender Equality and Human Rights. With a background in PFM and extensive experience in collaborating with Ministries of Finance around the globe, UN Women, the EU, the World Bank, IMF and Sida, she has been involved in gender budgeting initiatives for two decades. During her career, she has worked with gender and rights aspects in relation to many thematic areas - such as land, private sector, health, employment, and energy - and specific gender issues such as gender institutionalisation processes, costing of gender-based violence, and gender mainstreaming.
Contact