Digging deeper into diversity and inclusion in the aid sector: how can we do better?
NIRAS-LTS team reflects on gender, race, age and disability, asking some difficult questions around the work we do and the way we operate and setting a plan for a way forward
December 20, 2021
In the NIRAS-LTS annual 'planning week', we spend time as a whole team looking back on lessons from the year to inform the way we work going forward. We find it helps to keep learning from what we do, building in ongoing lessons from best practices, and (because it involves all staff) ensures everyone feels ownership of the work we do and the way we do it. One of the things we reflected on this year was Diversity & Inclusion with a focus on anti-racism within the aid sector.
This echoed an inquiry into the philosophy and culture of aid launched earlier in the year by the UK Parliament's International Development Committee. The Committee interrogated some of the problems and challenges faced by the aid sector and whether the culture of the aid sector is undermining trust within communities and hampering development impact. Led by Sarah Champion MP, the inquiry scrutinised (i) the structure of the aid sector, (ii) racism in the aid sector and (iii) diversity and inclusion in the aid sector.
We can proudly note that NIRAS has made great strides in the promotion of women's economic empowerment. Most recently, NIRAS Sweden and NIRAS Indonesia have signed up to the Women's Empowerment Principles (WEP) to demonstrate their support for gender equality as an essential component of sustainable development. We are working to get more NIRAS subsidiaries to sign WEP. We also recognise there is more work to be done in mainstreaming gender across development programmes and in the promotion of postcolonial thinking and anti-racist practices in aid more generally.
Our planning week discussions considered race, as well as gender, age, disability. We asked ourselves a few difficult questions – and found the answers highlighted that there is still more to be done and that our team at NIRAS is up to the challenge!
Some questions we asked and our thoughts on them
What do we think about the level of diversity among the staff in our company? Our discussions noted that gender diversity is good at staff level, but typically less so at senior management level especially in NIRAS centrally. We felt racial diversity in the team is something that could be improved on at all levels, and that we'd really like to see more diversity in the NIRAS management team with more black and Asian staff, women and diversity of age in the senior roles. In groups, we talked about ways to tackle this, and recognised the need to look at our recruitment policies (for new staff, for internal positions, and external contractors) for ways to build in diversity, formalise secondments between country offices, consider more flexible working options, and recruit from wider sources than we currently do.
Do we understand 'diversity' and feel comfortable talking about it? There was general agreement that some issues (e.g. gender) are more familiar and easier to talk about. People said they find it less easy to address issues of race, but we all agreed that this is important to think about and highly relevant in the context of international development and aid. We felt that greater awareness of, and openness about, issues surrounding racial inequality would definitely be useful. It was clear that people don't always feel well-equipped or confident enough to discuss the issues openly – and that some help on this  (through trainings, workshops or general discussion) could help catalyse change in the organisation. We also noted that the less we work 'in the field' in our project countries, the more remote we become from some of the issues around global north-south dynamics.
What have we got to lose if we don't consider diversity? Working in an international context, we clearly recognise that staff diversity can help to ensure that we have deeper contextual knowledge to implement projects successfully. It was noted that involving people from the countries where we operate in leadership has been shown to improve long-term strategy and outcomes in development. And of course we all agreed that diversity brings in fresh thinking and new ideas to our approaches to assignments, avoiding 'group-think' and reinforcement of the status quo. We also recognise the importance of having diversity in the organisation in human resources, finance and business development teams in all NIRAS offices too. As an international organisation, it is easy to overlook the impact of what we do in the UK. Recruiting from low-income areas and diverse communities in the UK and across Europe will increase the breadth of NIRAS' impact.
What sort of diversity issues are there in the development sector? We touched on the fundamental and complex point that the culture and philosophy of the aid sector has a history of being shaped by elites in Europe and North America, ultimately stemming from colonialism. On a more practical level, we noted that much 'development jargon' can be disempowering or non-inclusive, that there are often imbalances and inequities between 'international' and 'local' experts (for example, fee rate disparities are often built into institutional processes through fee rate caps), that team leaders are typically male and white (and we wondered how much client requirements for experience and qualifications promote this?), that there are barriers for people of African and Asian descent from donor countries to participate in the implementation of development projects, and finally that lead companies in consortia are rarely the local ones. On all these points, we wondered what we could do to promote change.
An inspiring step towards change
The discussions were heartfelt and passionate, and all led to the big question of – what can we do better? Lots of ideas emerged – around our own recruitment and HR processes, about how we develop proposals and project management structures, and on the conversations we need to have both internally and with our clients and partner organisations.
We talked about the reality of needing to balance what we would like to do vs what we can do given the structural issues at large. But it was an inspiring step towards change, and a starting point for more thinking and action.
In terms of next steps, a working group will produce a Diversity & Inclusion Strategy that seeks to raise issues upwards through the organisation, and look for incremental opportunities for the transformations we all agreed are needed in our sector. You can look forward to hearing more from us on this!
Henry Freeman
Senior Consultant
Edinburgh, United Kingdom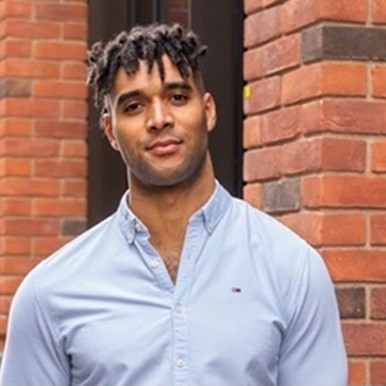 Jon Waboso Barrow
Project and Business Development Manager
Tanzania