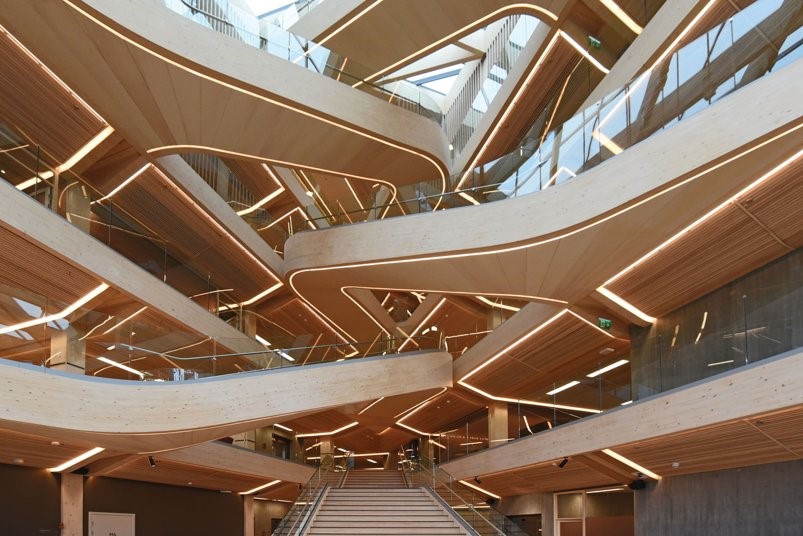 Europe's largest commercial building constructed in wood, Finansparken in Stavanger in Norway.
NIRAS is one of the leading engineering consultancies in Scandinavia, and we have had a strong foothold in Norway since 2012. Spread across offices in Oslo, Stavanger, and Drammen, our 60 Norwegian experts provide a wide array of services spanning from architecture and business administration to environment, infrastructure, and development consulting to name a few.
Seamless cooperation and interdisciplinary thinking are key values in NIRAS. Our Norwegian experts thus have more than 2,200 colleagues ready to contribute to make sure our clients get uniquely-tailored and long-lasting solutions – all while keeping environmental, social, economic sustainability in mind.
In NIRAS we are rapidly expanding our presence on the Norwegian market, especially within infrastructure projects. We are heavily involved in delivering railway projects across Norway and thereby contributing to more effective and sustainable mobility. Of several notable projects, the recent Moss-project exemplifies our extensive expertise in the area with the major turnkey project for the InterCity line – one of Norway's biggest railway projects.
We develop sustainable solutions for: