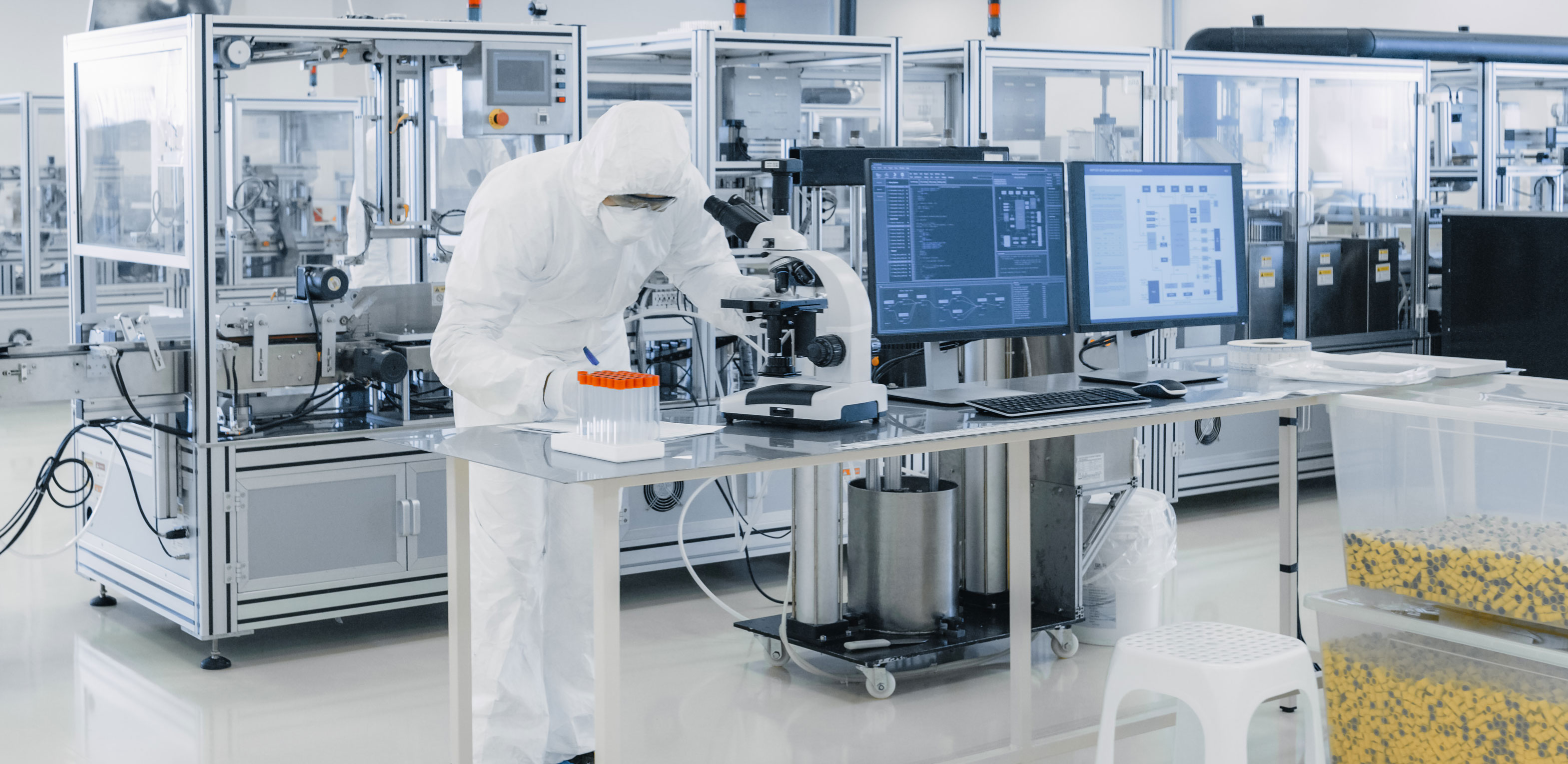 NIRAS delivers a broad range of services to the Life Science market. The services cover the whole spectrum of tasks from "no impact" to "direct impact" projects. We act amenably with a strict focus on our clients' needs.
Our GMP competencies are based on a solid base of references as well as a series of specialists who have many years of experience from the pharmaceutical sector. Our level of expertise ranges from generalists to highly estimated experts.
Projects are being carried out in close cooperation between GMP specialists and experts within process equipment and supply systems, process ventilation and design of production facilities, including design of cleanrooms.
The task of qualification and validation form a natural and parallel part of all projects with impact on the final product. NIRAS is also recognized for its ample knowledge of the food and beverage industry which inspires us to find new, innovative and effective solutions
NIRAS assists in the process of creating and optimizing the internal quality systems of pharmaceutical manufacturers. The systems are made in such a manner that they are in compliance with the applicable regulatory requirements, and additionally they are customized to the requirements and needs of the respective manufacturers.
In NIRAS, we emphasize pursuing the United Nations 17 Sustainable Development Goals (SDG) in targeted manner. On one hand, we have a series of tools that focus on relevant objectives, on the other hand we solve our tasks with a focus on finding optimal solutions. In addition, we combine our experience within GMP production with our specialists within energy consulting and management.
Our services include the following areas:
Project management of complex projects in the pharmaceutical sector
Design of production facility and cleanroom for pharmaceutical production
Process ventilation and refrigeration supply combined with the newest heat pump technology
Design of process plants and process supply for pharmaceutical production
Design and specification of "end of line" – from filling of the product to the final palletizing
Process automation and building management systems
Design and specification of process supply
Energy counselling and specification of process supply
Logistics, supply chain and serialization
Masterplans, feasibility studies, due diligence and audits
Design of laboratories
Bo Vestergaard
Market Director
Frank Lyngsø
Vice President, Business Unit