Senior Market Director, Electrification and Smart Grid
Business area:

Energy

Country:

Denmark

Office:

Hele landet

Position length:

Permanent

Deadline:

Wednesday, August 31, 2022
NIRAS is an international consulting company with activities within Building and Infrastructure, Process industry, Utilities, Environment and Nature, Climate, Energy, Planning and Development Consulting. Our 2400 specialists solve the challenges of our customers based on our values - we listen, we learn, we deliver. We believe that cooperation, knowledge sharing and creativity are the way to create the best value for our customers. We have a turnover of approx. DKK 2 billion from offices in more than 30 countries in Europe, Africa, Asia and Australia.
Do you want to join NIRAS's journey towards the green energy transition? Do you already have an entrepreneurial mindset and does it sound appealing to help create a start-up within an existing and already established company?
Now you have the opportunity to join NIRAS's GREENsition and be the frontrunner in our new strategy which offers partly new market openings and partly growth and development inside NIRAS's existing consultancy disciplines.
You'll be offered a unique career opportunity where you will become a key person in the development of Electrification and Smart Grid. You will also be part of building a new division within Energy together with the Senior VP and the other Market- and Expertise Directors within wind, green fuels and electricity.
You will become a big part of NIRAS's ambitious plan with great support from the top management. If you are motivated by unlocking the potential of energy transition projects, together with a company that aims for a greener future, then please continue reading!

The green energy transition has a huge potential for NIRAS, and the timing is exactly right in relation to what we see happening in the market. It speaks directly to our DNA in relation to the fact that these tasks require strong interdisciplinary work.
Carsten Heine Lund
SVP Infrastructure, NIRAS


What you will be doing
You will be joining the newly established task force within the areas of wind, fuels and electricity. It is expected that you will take ownership of the new strategy, and be a vital part of leading and executing it.
The overall objective with the position is to become a dynamic motivator for developing a "go-to market" strategy for the Electrification and Smart Grid market and subsequently implementing. As Senior Market Director you will become responsible for leading and coordinating NIRAS's efforts and activities within specified projects, customers, and sales, and to implement this widely by cooperation across different business units. Furthermore, you you will be focusing on increasing the size of the NIRAS industry and building sector within power and electrification.
You will also
Identify and secure contracts with existing and potential clients to materially grow the NIRAS industry and building business
Develop a spearhead market position on electrification industry and building
Build and maintain client relationships in order to deliver a sustainable pipeline of new projects and opportunities
Seek, establish and maintain cooperation with selected partners including research and educational environments
Share your knowledge and skills to further develop the capabilities of team members
Assist in capacity build up and strategic recruitment

We are looking for
For this position, you should have around 10+ years of experience as a senior electrification and smart grid business profile, defining and executing go-to-market strategies.
Furthermore, you
Have a Bachelor's Degree but preferably a MSc in engineering or another relevant technical education
Have extensive experience in client relations as well as an existing network within electrification and smart grid
Have deep sector insight to head tendering efforts, projects and support the staff with expertise skills
Have a track record of successful, multi-disciplinary project management on complex industry and building projects
Poses a 'go-do' attitude and entrepreneurial spirit with strong competences within strategy and business development
Are a highly skilled communicator with all levels of stakeholders
You're able to inspire cross-functional teams, story-tell and present to a broad range of audiences.

We have every opportunity to become one of the leading players in the field, and we already have a strong starting point with our references and competencies in NIRAS.
Mads Søndergaard,
EVP, Buildings, NIRAS

About NIRAS as a workplace
NIRAS is very inspired by the musketeer oath – 'All for one, and one for all'. At NIRAS this means that we value cross-collaboration and learn from every experience - as reflected in our values: We listen, we learn, we deliver.
You will meet a culture with great respect for professionalism across sectors, which allows you to build professional networks and strong relationships. You will be part of an environment where you as an employee can develop and fulfil your potential and where challenging tasks, good collaboration and dedication are always a priority.


What now?
If you have any questions about the position, please reach out to Henrik Juhl, Market Director, or Monika Hürtig, Recruitment Consultant, on the details below.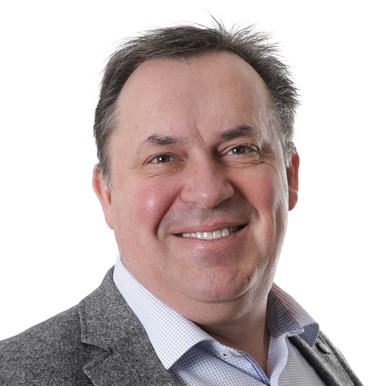 Henrik Juhl
Vice President, Market/Sales